A walk down the memory lane of achievements, milestones, learnings, bonding, and much more!
Mr. RP Singh, CEO, Seasia Group believes that with 2021 already seeing a record number of successful projects, this year is certainly turning out to be a blockbuster year.
Meeting Planners At Seasia Infotech Are Embracing The Great Outdoors
Seasia Infotech decided it was time for turning to outdoor venues to ensure attendee safety and confidence—and deliver an authentic destination experience. With this thought in mind, senior managers were asked to attend "Seasia Engagement Event" in the serene environment of hills at Parwanoo from 12th to 14th November 2021. To ensure that the meeting was fun for everyone, several outdoor activities such as sightseeing, bonfire, stimulation activities, and treasure hunts were conducted to promote creativity and develop problem-solving skills in fun and interactive way.
New Ways Of Meetings Where Fun Never Takes A Back Seat
This Seasia Engagement Event SEM 2021, marks a turning point as many important decisions regarding project management and client handling were taken that will have a positive impact on the organization.
The main objective of the meet was to "Define And Refine Client And Employee Engagement Practices" and to brainstorm ideas to revamp the outreach and delivery model, which will result in the betterment of relationship delivery. To provide suggestions, department heads were ready with their presentations, which were insightful.
"I see travel managers interacting and having fun far more productive for their teams, than meeting via online meet platforms. It's a real opportunity for Seasia Managers to have a seat at the table and come up with their valuable decisions"

- Ganesh Verma, CTO, Seasia Group
Seasia Infotech has done it again!
Seasia group presented a brand new car as a token of appreciation to our Senior Delivery Manager, Mr. Ishaan Gogna. It is a practice that began in 2020 and has continued every year.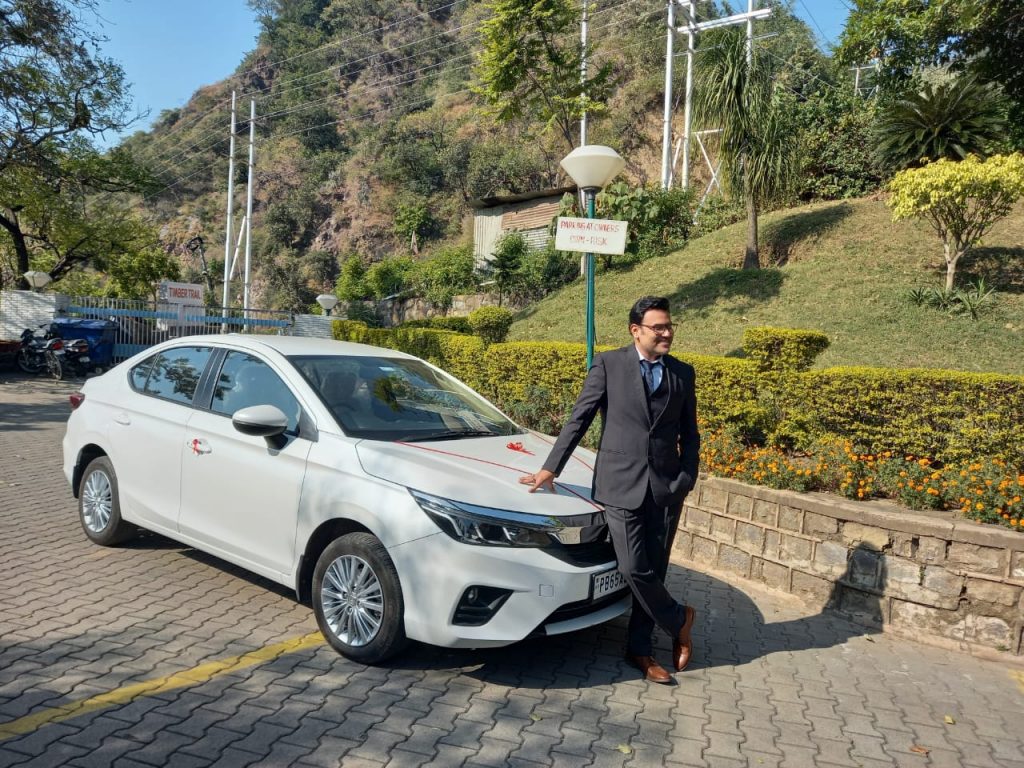 Our honorable Management handed over the keys of the new car to recipient employee at SEM Meet 2021 and congratulated him for his splendid efforts as Leader in Seasia Group.
Department Evaluation
Since every department has a unique way of working, this makes it all the more important to evaluate departments from time to time. With the same agenda in mind, all departments were provided a rating based on their performance. To keep up with the positive spirits, positive points of every department were highlighted, and how others can learn a thing or two from the said department.
Project Evaluation
Different projects were evaluated and how they made a difference in the company's revenue. In the meet, long-running projects were analyzed to ensure clients'' trust is not compromised in any area.
Client Engagement
Special emphasis was laid upon employee engagement during the meeting. As clients are the backbone of any organization, it's imperative to make their whole journey with the company hassle-free and productive. New techniques and strategies were devised for engaging clients.
Transparency
Implications of poor transparency are not hidden to anyone in IT industry. An organization that offers transparency in its work commands respect from clients and employees alike. Since many things have changed post-pandemic, it was decided to mend HR policies to ensure employees have a happy and healthy work environment.
Problems and Solutions
During the meet, brainstorming sessions were conducted to tackle the existing problems. Many helpful solutions were provided that would certainly help the organization sail through difficult periods with ease.
Individual Appreciation
As we are coming to the end of the year, it is essential to appreciate valuable resources at Seasia Infotech, who have done exceptionally well throughout the year. Seasia Infotech took the opportunity to show gratitude towards the unwavering commitment of its senior management to ensure success of the company and honored them with promotions, recognitions and rewards.
The meet was fruitful in enabling innovation, collaboration, creativity, improving communication, and also in fostering relationships among the executives. It definitely raised the spirits of all attendees.