The mobile application development has taken the world with a storm! The integration of advanced AI and virtual reality technology has altered the conventional mobile application development approach.
Gone are the days when you had a limited number of possibilities through your smartphone; one can now augment their lifestyle in a far better way!
When it comes to diverse business needs, one cannot simply deny the fact that more than 80 percent of the audience utilizes their smartphone to explore the internet or to get involved in e-commerce. This simply means that one needs to target mobile users as their potential clients, which adequately demands a full-fledged mobile application.
It is necessarily crucial for a business to rely on a mobile application like an iOS application that can harmonize their business needs. For this, they certainly need to hire a prominent iOS developer that can cater their trade requirements.
Developing an iOS application isn't a piece of cake, and you need to hire professionals that could charge a lot. This doesn't mean that all the developers out there would be burning a hole in your pocket; you certainly need to consider a few aspects before you finalize one!
Dive in here to know more about the aspects that would surely lend a hand in reducing the iphone app development cost.

1. Always Emphasize Your Exact Requirements
There is no point of squandering your precious money on the services that aren't actually required from the business perspective. This means you need to precisely examine your business and personal needs before you can approach the development firm.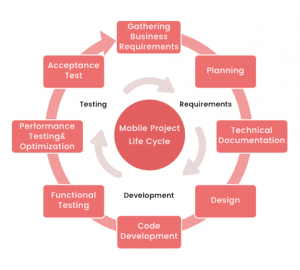 A deep analysis of the scope of the application, target audience, overall functionality, and the revenue model is necessarily important so as to ensure that the application would help your business. Once you are done with the adequate planning of the exact requirements, it is the time to approach a renowned professional that can lend a hand in augmenting your business needs with ease.
There is no point you can ask the development team to offer you the services that aren't actually required from a business perspective as you have to pay for it! The more the functionality in the application, the more you have to loosen your pockets! So it is always rewarding to note down your needs and then approach the developing professional.
2. Design the Blue-Print of the Final Product
A lot of people repeat the same mistake again and again of not creating a blueprint of their end product. How can you expect the best results through your application when you don't know how you wish to build it the right way? Well, you need to first emphasize the blueprint of your end product.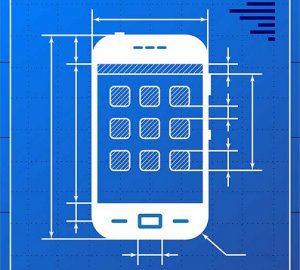 This simply means you need to depict the overall functionality of your application to the developing team in a way that they get exactly what you want and not just irrelevant stuff! Creating a sketch for your application's layout and how it would function would not only give the right idea to the designing and developing a team.
There are people who completely rely on the developer and designing team to develop the layout for their application by showcasing their functionality requirements. This could be something that can affect your overall budget. There is no point you can expect a great design without paying bucks for it! Thus; it is necessarily important for you to focus on designing a blueprint while you are seeking budget-friendly iPhone app development services.
3. Keep it Simple
You actually need not squander your money on the services that you actually don't need just because your competitors offered the same! You must practically analyze the functionality of your application and the real purpose of creating an iOS application. If you don't need it, don't go for it! It's simple as that!
When we talk about the overall design of the application, you have to be sure enough that it shouldn't be bulky so that it becomes quite challenging to engage users. Thus; a little analysis should be carried out from your end regarding the actual needs of the users so that you can project big through small.
The design of the application should be simple yet engaging so as to maximize the number of downloads.
4. Always Hire a Team
It is a misconception that hiring a team of expert iOS developers would burn a hole in your pocket and you should just rely on an individual developer. One can always get the assurance of quality work and complete reliability when they hire a promising team of experts for iPhone application development services.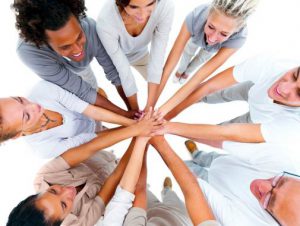 When you hire an individual developer for the development of an iOS application, you cannot expect them to work on the given deadlines for complex projects. Moreover, hiring an individual developer could be quite expensive as compared to hiring the panel of designers, developers, and testing professionals that can finalize the application development procedure in a couple of days without any hassle.
It would be a great decision to hire the expert service providers that can cater to your diverse application development needs.
5. Ask the Developers to Include Plugins
Integrating plugins would surely help you in cross-cutting when it comes to the development of reliable iOS application. One can eventually get the advantage of plugins that are ready to integrate and hardly requires any effort that can affect your overall budget.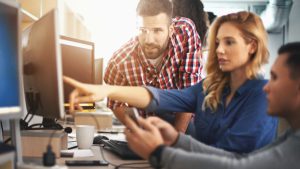 A lot of people out there aren't aware regarding the use of these plugins that can significantly augment the overall functionality of your iOS application without any hassle. This means you need to have a conversation regarding the same with your developer that holds great expertise in delivering top-notch iOS development services.
These are some of the fruitful ways that lend a hand in reducing the overall development cost of an iOS application. It is strongly recommended to hire the most promising service provider that can meet your business needs without any hassle.