Mobile apps are now one of the major sources of apps make money and communication for every type of business. If you don't have a mobile app till now, then you must be baffled with how to make it and how to monetize it.
Do you worry fellas, we've got you covered.
By the means of this post, we will provide you every single detail about how you can monetize a free app and generate crucial revenue for your business.
However, before we dwell any deeper, you should know how businesses made money in the past with free mobile apps without ads or with just an app idea.
You might be wondering what you will get from this post. Kindly have a look in this section and you will have an idea what you will learn here from this post.
Create an free apps make money
There are some strategies that other enterprises follow to the app make money. Let's have a brief look at them.
Advertising
Email marketing campaigns
Subscription methodology
Sponsored content
In-app purchases
Upselling freemium content
Amazon Underground
Collecting and Selling data
Affiliate income
Tools you can use to monetize free apps:
In-app advertising tools
In-app advertising for mobile game
The Freemium model of app monetization
In-app video advertising
See, there are ample tools that can be used to monetize your free mobile app. So, without any further ado, let's get you started…
The App Market Overview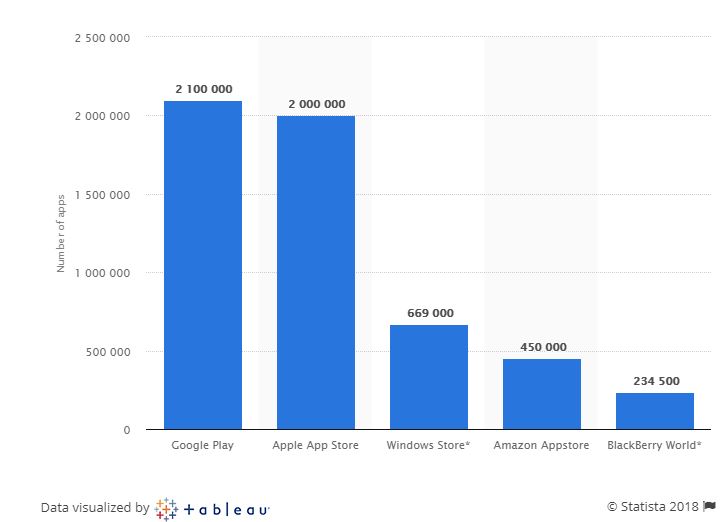 The market as you can see is hot!!! Very hot indeed, currently the market is flooded with apps whether it is in the Android app market or in the iOS app market. The experts believe that by 2022 the amount will be doubled. So by now if you don't have a mobile app, you better start looking for one before your business is left behind.
Paid Apps VS Free Apps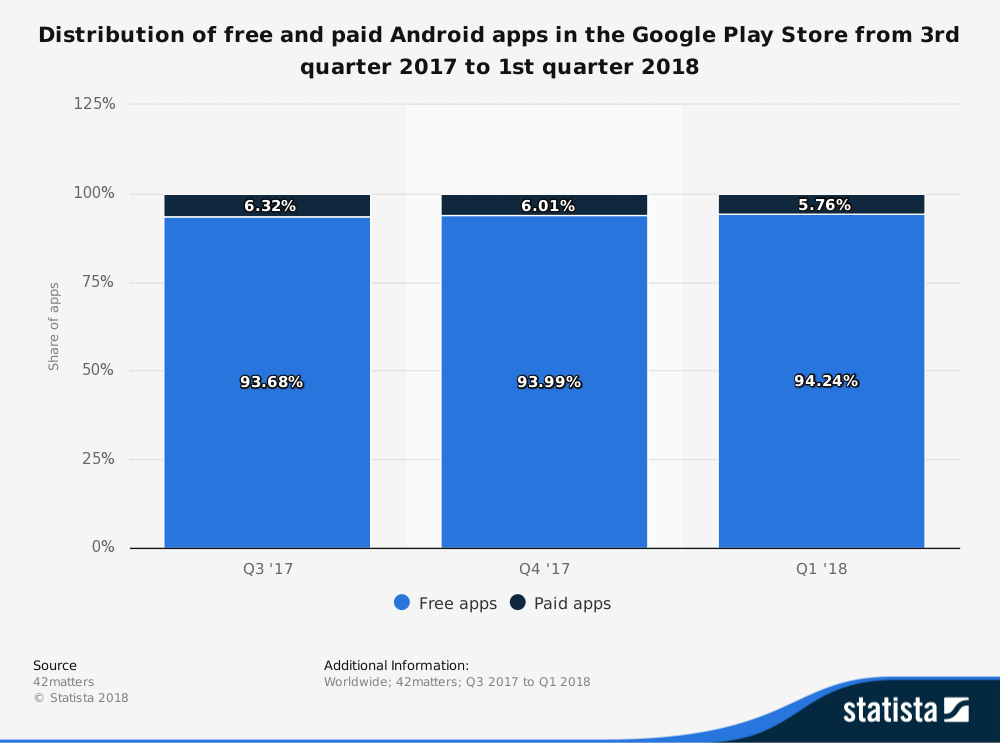 You can clearly see here in these graphs that over 90% of mobile apps in the market are free of cost. In the coming years, the figure is expected to increase even more. Here is another stat that shows how free apps and paid apps are collecting revenue in recent years.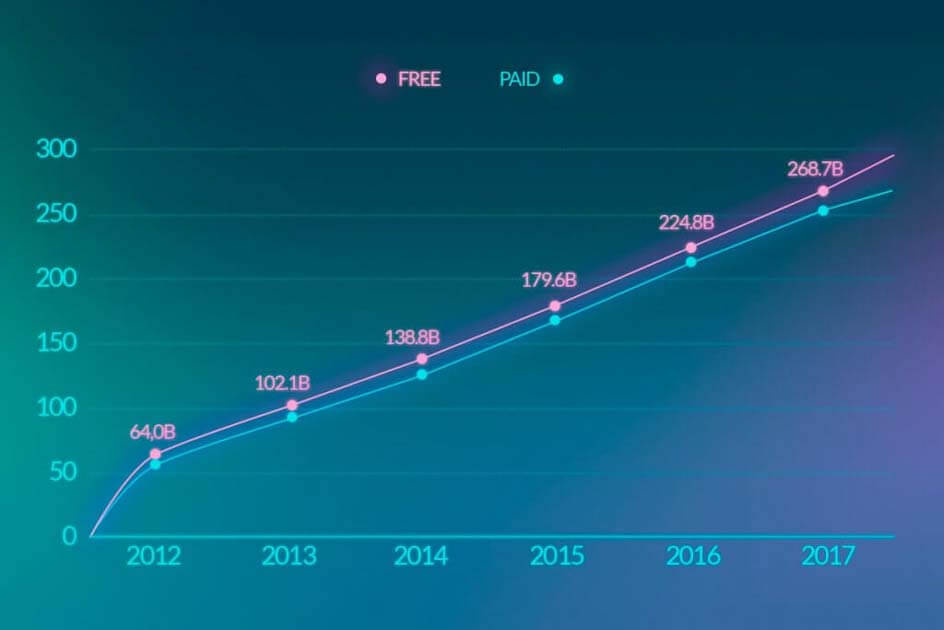 As you can see the market for paid apps is still below the revenue generated by the free apps in the market. It is quite clear how to make money with free mobile apps. There is a report of Gartner that suggested that customers spend 24% more when it comes to in-app purchases rather than purchasing an entire mobile app.
So, these stats clearly show that free mobile apps have the potential to generate more revenue than that of paid apps. Let's discuss some of the ways through which you can generate revenue for your business by the means of free mobile apps.
How do Free Apps Make Money?
In this section, we will discuss which revenue models you should use to make money from free mobile apps. Let's get started,
· The Advertising Model
The mobile advertising revenue model was always a successful and fruitful endeavor for businesses. Till now 7 out of 10 businesses choose this model to generate revenue with their free apps. According to the Sweet pricing stats, over 32% of people use only in-app ads for revenue generation. There are many methods through which you can get paid such as,
Get paid per impression.
Get paid on per click (relatively high than impression costs)
Get paid on per install of the advertised app.
Now, let's have a look at how many types of formats are there in mobile app advertising.
Interstitial Ads
Banners or display ads
In-app video ads
Native Ads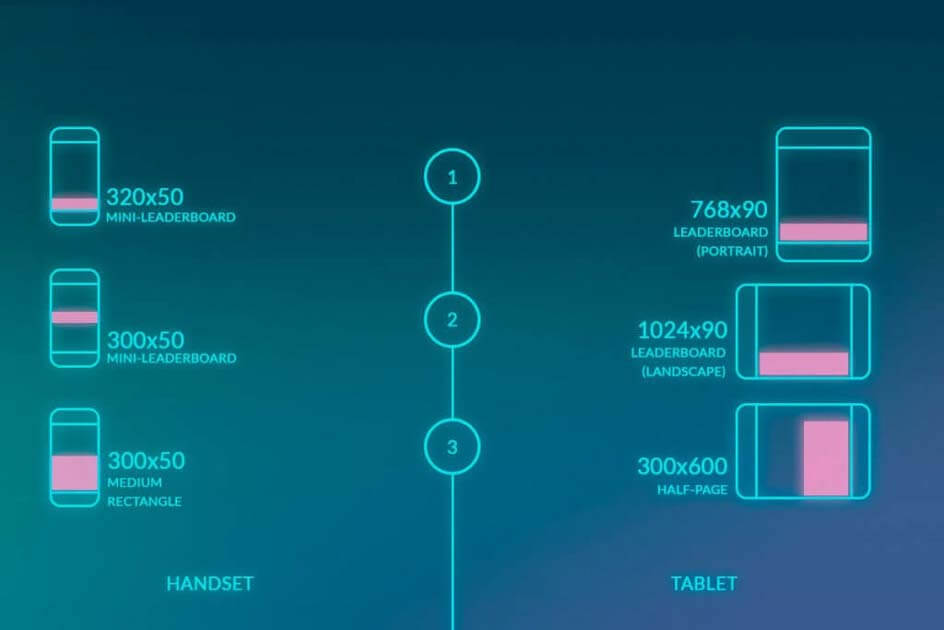 Using a mix of ad formats and placement can generate maximum revenue to developers and engagement to users.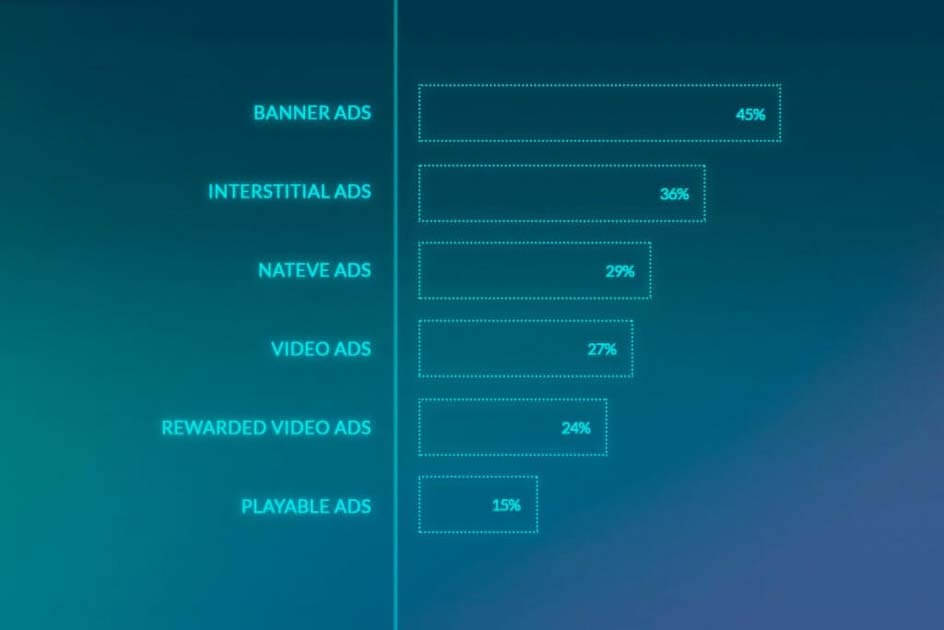 With these stats, you can see how the business can generate the desired revenue from free mobile apps. You can choose at your convenience how you want to generate revenue. You can make money with an app idea, or by per downloads. Just make sure that you made a clear strategy for that and then comply accordingly.
· Sponsorship
Sponsorship is another revenue model which turned out to be successful in recent years. However, there is a catch in this revenue model. Finding the right funder is quite challenging but once you find one, the flow of cash will be even. In the sponsorship model of revenue, there are a few types you should know about.
Agreed revenue split generated by the app.
Monthly sponsorship fee paid by funder for app maintenance or use.
· In-app Purchases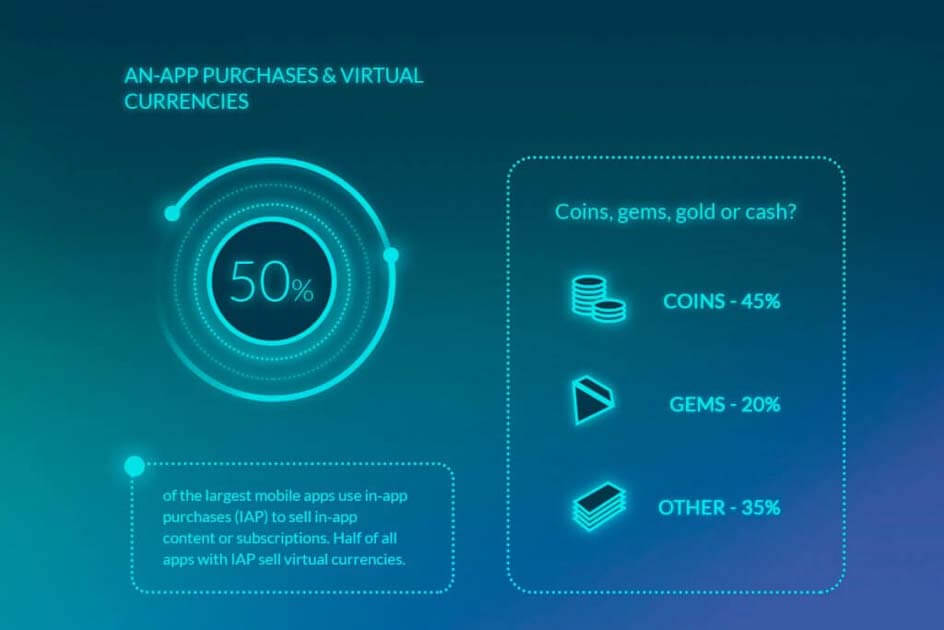 In-app purchases provide an ability to sell a variety of virtual items directly from your app — including extra bonuses, premium content, game currency, and goods or unlock game levels.
The strategy falls into categories:
Consumable – a product that can be purchased and used once within the app. Example: virtual currencies.
Non-consumable – a featuring product bought for permanent usage, that does not expire. Example: new game levels or maps.
Subscriptions are used to unlock features and content for a limited period. Example: annual news subscription.
50% of the leading apps use in-app purchases a stream of earnings and the model is expected to dominate in the next years. It is commonly preferred among game developers, mostly due to digital money, used by users to purchase in-app content or to unlock new levels. That is more, half of the games provide more than one virtual currency- 'coins', 'gems' or 'gold'.
· Collecting and Selling Data
Well, this is probably not the most widespread and ethical way of app monetization (and that's great), but collecting and selling personal data still remains one of the effective approaches to turn a profit.
Some companies that offer free mobile apps sell their databases to third parties. The information may contain the user's email address, social media accounts, and personal preferences.
Apps generate a lot of data in terms of user behavior, which is highly desired by those who are indifferent research fields.
So app developers can sell this kind of information to the researchers and make quite a good return of money. Actually, there are two ways to earn on selling data: track what users do and sell data to outside companies or use the raw data itself for your own purposes.
From a marketing point of view, companies want to pay to display ads to the most relevant audience possible; while on the flip side, far not each service can gather the same data as Facebook or Google does. Nevertheless, if your app is able to gather relevant data, then you may have a way to profit from it.
Concluding Remarks
There are a lot of effective ways to monetize free apps, but it will take some planning and a well-rounded marketing strategy. Advertising is still holding the leading position as an app monetization method, with 65% of all apps on the market. Still, developers use an app monetization mix: in-app purchases and ads.
App publishers should do market research, define target users, and check other app developers' success stories. The main challenge is to get awareness, acquire loyal users and choose the right revenue model. Developers should plan more targeted ad campaigns to promote the app and its releases, constantly provide updates on features, use more blended and unique revenue models to deliver value to users. This will lead to greater profits and help keep your customers satisfied.