By the year 2025, there will be more than 75 billion Internet of Things (IoT) connected devices in use. Internet of Things has transformed our lives in one way or the other. Connecting real-life objects, home appliances, electronic gadgets, and other devices which weren't possible to connect otherwise, IoT has gone beyond the human imagination and expectation in the past few years. It has succeeded in improving our lifestyles and makes lives more comfortable and smart than ever before.
How IoT made our lives smart and comfortable?
In today's tech-driven landscape, the Internet of Things acts as an umbrella that has got covered everything under it- from the key market players, entrepreneurs, decision-makers to the end customers. Each one of us is reaping the benefits out of IoT in countless ways and we often don't realize the presence of IoT in our daily lives.
When it comes to our personal lives, the Internet of Things has impressed us in many ways to uplift our lifestyle in the form of- smart homes, smart wearables, smart refrigerators, smart locks, smart garage systems, e-health, learning solutions, and whatnot. And when we talk about the corporate sector, IoT didn't fail to impress the entrepreneurs and global market players with- automation, remote monitoring, logistics, intelligent manufacturing, smart supply chain, smart production, and rich customer interaction.
Top IoT Trends Of 2022 & Beyond
Undoubtedly, the concept of IoT has gained global adoption in no time and the IoT market is expanding every moment while proving its true potential to every business segment across the globe. Entrepreneurs and market players are counting on IoT trends for driving process efficiency, cut costs, and ensure rich user experiences.
Though IoT technology might be in its infancy in numerous sectors, the overall impact of IoT technology is outstanding in the major industries globally. In 2022 as well, we can expect a lot of IoT trends, transformation, and new ideas in the IoT industry that will leave the market players awe-struck.
So, let's explore the significant IoT trends that are expected this year and understand real-life scenarios of how businesses can implement those trends into their business models. Without further ado, let's dive deeper!
Smart City Solutions
Smart cities are no more a concept of the future; rather, it is already happening- all thanks to IoT technology. In the past few years, we all heard numerous government institutions rolling out IoT projects with city-wide impacts. Smart cities are utilizing IoT devices like connected sensors, meters, lights for collecting and analyzing data. The gathered data is further used for improving infrastructure, public services, utilities, and so on.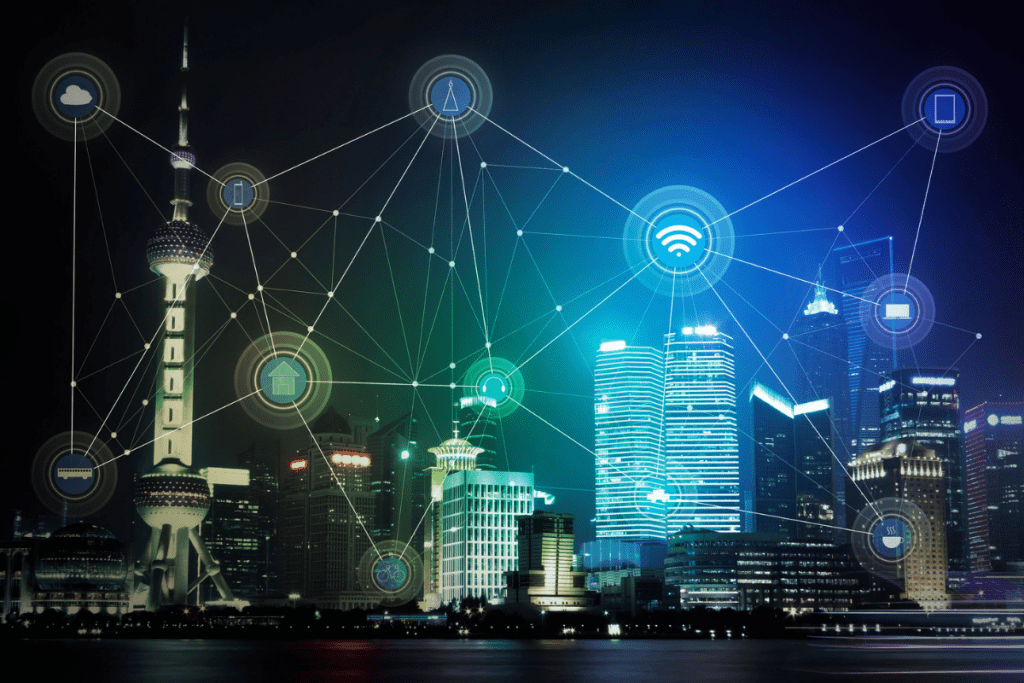 The majority of the building managers in today's times are aware of IoT technology. Implementing the Internet of Things can shape how to operate the buildings in the coming two to three years. The major areas of improvement with IoT would be lighting, where building managers can adopt LED bulbs for saving energy and costs in the long run. Moreover, cities can utilize smart sensor platforms to easily collect, analyze, and share data from connected sensors or devices, which results in better urban planning, public safety, and transportation.
With the wide adoption of IoT in cities, governments get the opportunity to implement intelligent solutions for addressing traffic congestion, improve citizen safety, unlock sustainable development, and a lot more backed by AI and IoT technology.

The Parallel Move Of Blockchain Technology & IoT
Another technology that is gaining wide popularity in the IoT industry is blockchain technology. Integrating blockchain technology in IoT simply has one motive- addressing the persisting security issues and ensuring improved data security. Blockchain technology will make sure high data protection across the IoT devices. Moreover, blockchain technology facilitates effective interaction amongst multiple network nodes and ensures the secure recording of successful transactions in immutable chains. Integrating blockchain technology in IoT even ensures transparency in IoT ecosystems in the long run and provides a decentralized and scalable environment to IoT devices, platforms, and applications.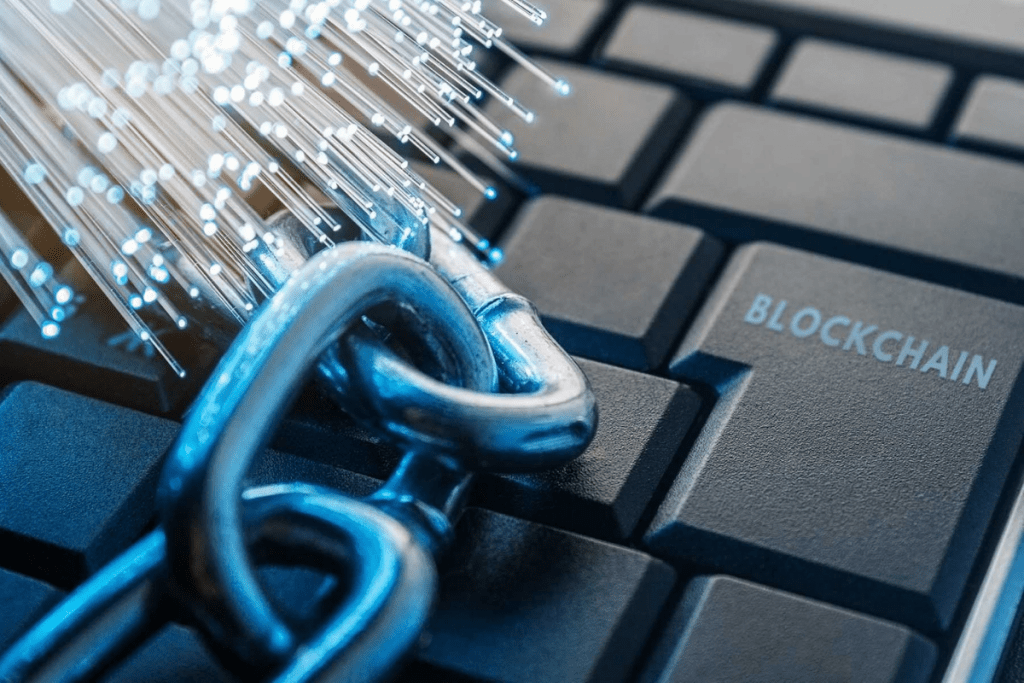 Businesses can implement blockchain technology in real practice for tracking and tracing type applications and it even seamlessly ensures the administration of devices. In the case of the supply chain and logistics industry that includes multiple stakeholders, brokers, raw material providers, and other people, it simply complicates the end-to-end visibility. During this, the delivery delay is the major concern of all business owners.
At this point, business owners are making IoT-enabled vehicles that can track the movement throughout the shipment process. Blockchain and IoT technology will further help in improving the network's overall traceability and reliability. Important details of shipment status can be offered by IoT sensors such as - GPS, motion sensors, vehicle information, temperature sensors, and connected devices. Further, the sensor information is stored in the blockchain and as the data gets saved on the blockchain, the stakeholders that are listed in the Smart Contracts can gain real-time access to the information. Moreover, transshipment and run cross-border transactions can even be prepared accordingly.
5G and Internet Of Things
The major component of the majority of IoT systems is wireless connectivity, where better reliability and connectivity results in the high performance of IoT devices. 5G network can assist Internet of Things ecosystems in realizing their potential to the fullest. The modern generation network will ensure lower latency data transmission, ubiquitous coverage, and high transmission speed. This can help businesses and governments in offering refined IoT services with rapid response responsibilities and real-time data processing. The impact of 5G networks is expected to have a maximum on remote surgery, autonomous vehicles, and even real-time networked control of robots in hazardous places.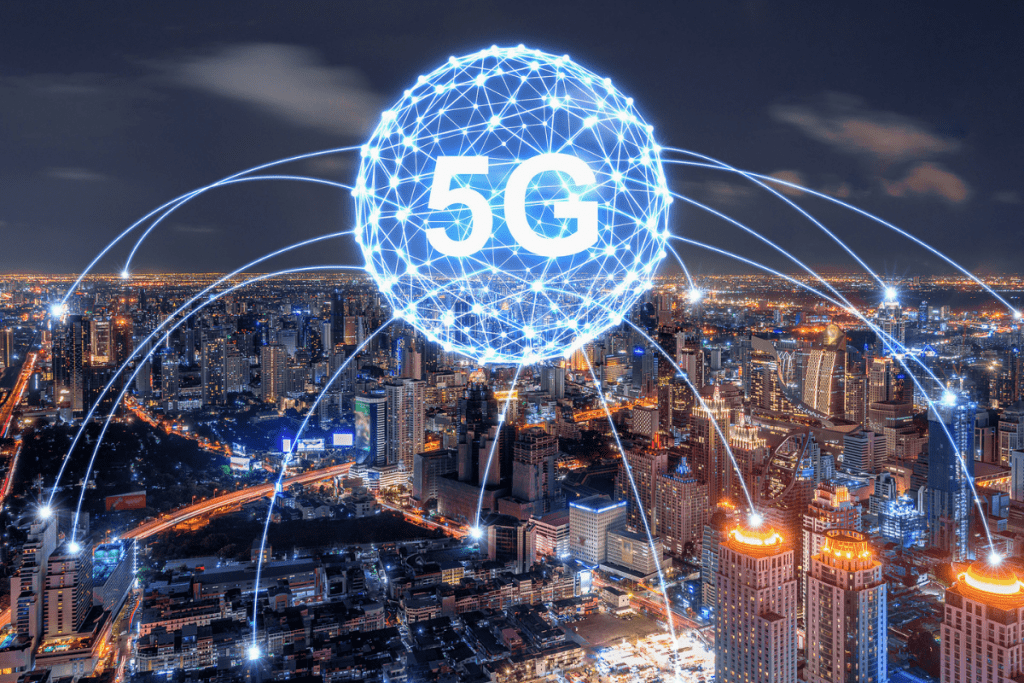 In the case of the cultivation of seafood, utilizing a gateway in harsh conditions can help in improving yield by regularly monitoring chemical composition, water quality, uplifting the overall state of aquatic life and attaining more business profits than ever before. Implementing a 5G network will indicate more data that can be shared for improving the system.
IoT In The Workplace
Managing the workplace and the Internet of Things go hand in hand in today's times. Since the current pandemic changed everything for businesses and employees, IoT technology has a lot to assist the workplace during these unprecedented times. With the growing safety guidelines for employees during these tough situations, the Internet of Things comes as a blessing for business owners.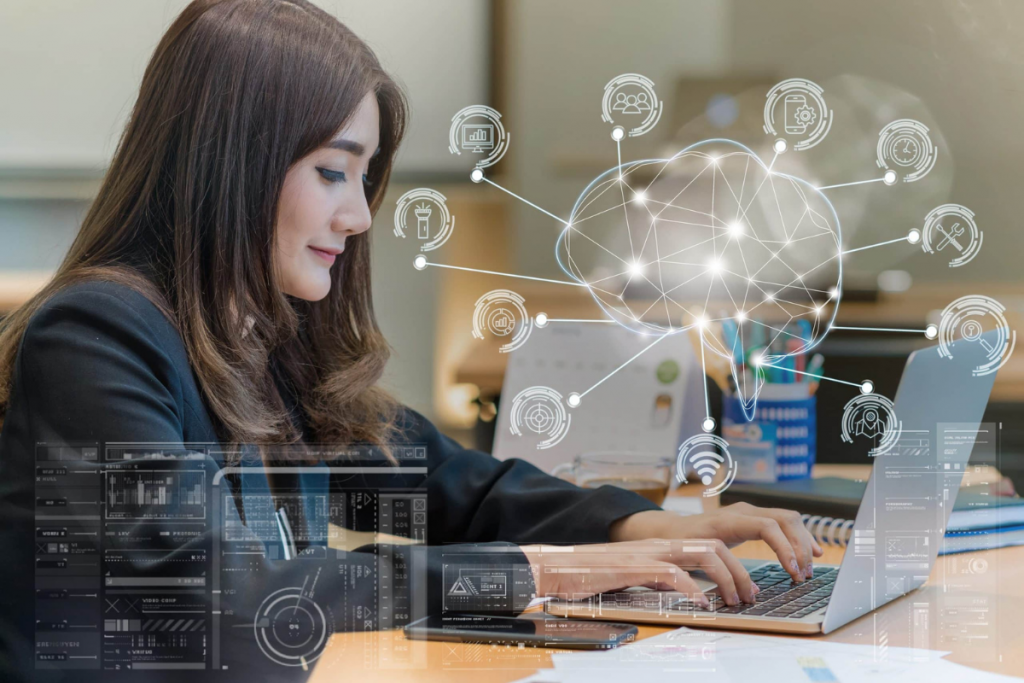 Business owners can enforce safety and health guidelines in their workplace while implementing RFID tags or sensors to make sure that each employee is washing their hands. Additionally, computer vision can be used to ensure if the employees are wearing masks or not.
Connected Healthcare
The pandemic and continuous lockdowns have forced everyone to realize the importance of the Internet of Things. People have made a step forward to use connected healthcare solutions in the form of smart wearables for monitoring health and managing their illness. There has been wide adoption of smart wearables and sensors by the patients to help patients keep track of their chronic conditions. Because of affordability and convenience, more and more people are expected to adopt smart wearables and digital health devices in the coming time.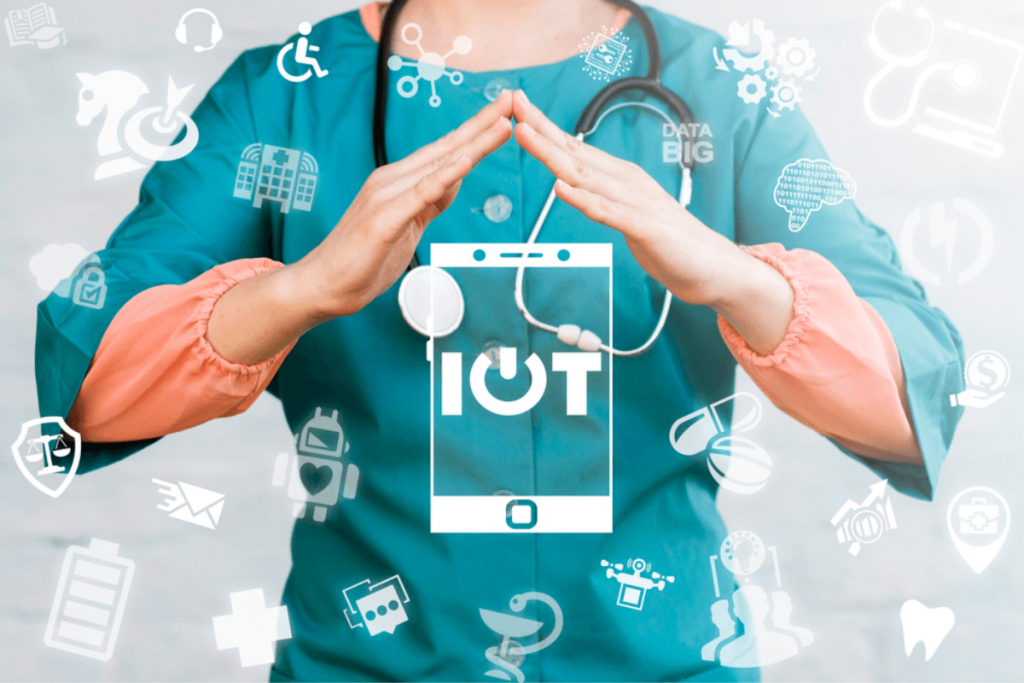 IoT has tremendous benefits for the entire healthcare industry while improving healthcare providers' regular tasks and ensuring a better patient experience in the long run. From pharmacy management, virtual monitoring of critical hardware, augmenting surgeries, remote patient care to tracking inventory, staff, and patients, IoT technology has a long way to go in transforming patient care and organizational efficiency in a healthcare center.
Wearables backed by the Internet of Things can help healthcare workers to gather important data points related to a patient's pulse rate, sleep patterns, body temperature, etc. Patients and healthcare workers can get real-time information with the smart IoT wearables and ensure patients' safety by treating them at the right time. For example, in case a patient has an elevated heart rate, the smart wearable instantly transmits the signal to a healthcare staff member so that they can provide assistance right away and treat the patient without any further delays. It also assists in monitoring the health of elderly people who are not in the hospital and need regular monitoring of their health.
A Long Way To Go!
Whether it is manufacturing, transportation, energy, retail, electronics, or agriculture, every industry is reaping the benefits out of the IoT trends in today's time. We experienced a lot out of IoT in 2020, and there are a lot of other advancements that will keep evolving in the IoT industry. IoT market trends are here to make our lives smart, comfortable, and better than ever before.
Have any IoT project idea in your mind? IoT development experts at Seasia are there to guide you throughout your business idea and develop a next-gen IoT solution that actually helps your business and your end customers in this digital era. Connect with us at any time, we'll get back to you in a jiffy!