What we imagine is possible, the experiences one wants to have, the creative economy we want to build along with the technology that is yet to be invented-everything can be done over a single virtual space!
The fundamental outline of technology in our lifetimes is that it has given us the full freedom to express ourselves and experience by building it in particular with much richness.
We are all experiencing the content through videos today. We've been through the desktop to web to phones, from text to photos to videos. Since we have all got phones with cameras and the Internet, let's experience more down the lane.
Do you think it is going to end this way? Not at all.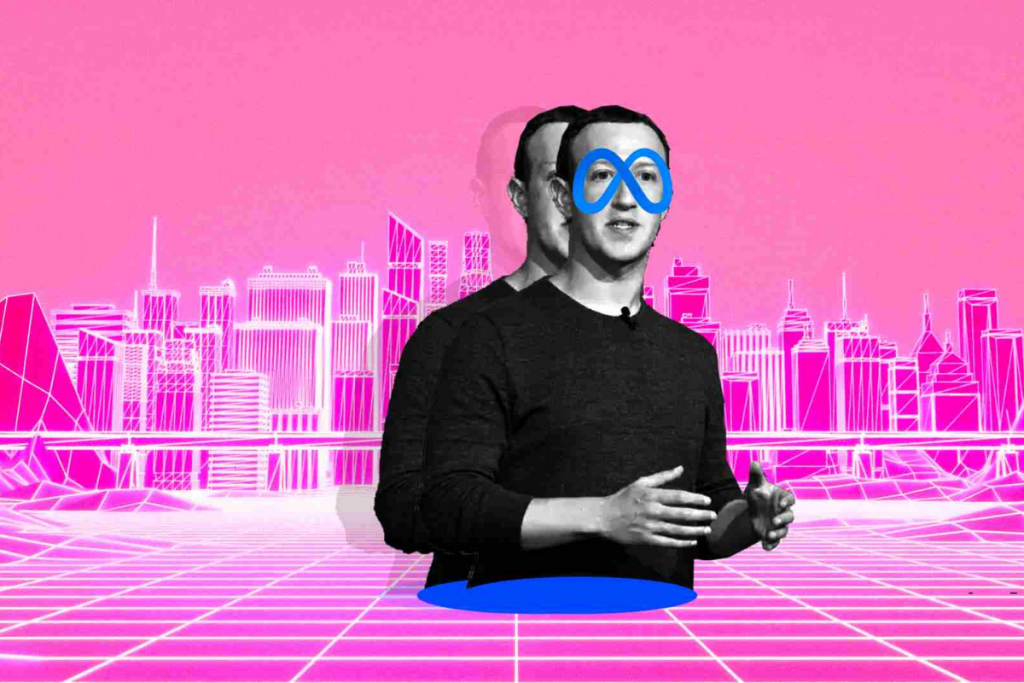 Mark Zuckerberg has introduced us to the next platform and the medium, which is going to be even more immersive. It will be an embodied internet where you will be present in the experience, not limited to just looking at it.
Welcome to Metaverse!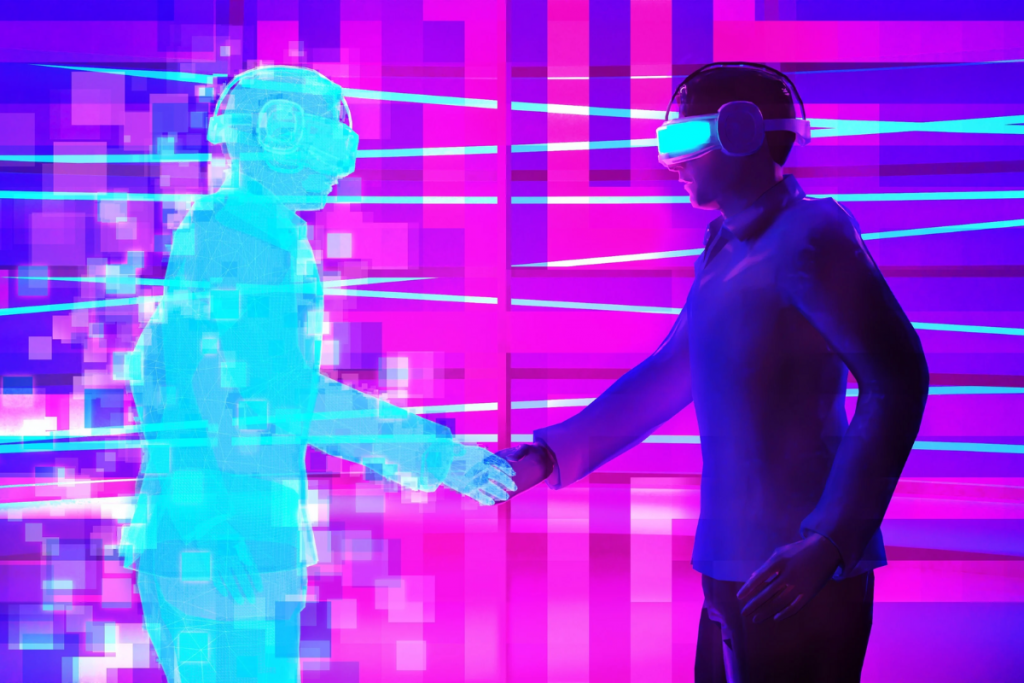 It can let you do anything you want to imagine. Either it's about getting together with friends, family or playing games, shopping, creating something, learning something, and even more categories to it that we can't even imagine doing with computers or phones today.
As we all are doing everything remotely today, Mark Zuckerberg wanted to make experiences felt in reality. So, the team has put together a feeling for what the future could be like.
It is believed that the Metaverse will be the successor to the mobile Internet. We can be in the moment like we're right there with the people, no matter how far apart we actually are. This is the way to unlock new experiences for people. It is the way to express ourselves in something new and more indulgent ways.
Let us understand it better with an example. Suppose you're sending the video of your family and friends at a party to those who cannot join you guys. They will feel like they're at the same moment as you and not just peering through any window.
Coming to another exciting part of our lives, I.e., games. You'll feel like you're playing the game with the same person sitting far but in the same place. That is, you will create a different world for yourself, not just on your computers.
Coming to another aspect of our lives, I.e., Meeting. When everyone joins the meeting, you will feel with the Metaverse that you are in the same room while making eye contact and having a shared sense of space and not just looking at the grid of faces on the screen. Instead of just bluntly looking over your screens, you can, at the moment, in the experience. This is where it actually explains-embodied the Internet.
What is the Metaverse?
We are all connected with each other online for a purpose; either we're friends, or we're colleagues, or we're just a gamer! This Metaverse will bring something more natural to our relationships. This will not be like we've t spent much of our time on the screens. Rather, it takes on the quality of our time on our screens. We also know that the screens can't convey everything about human expressions, emotions, how they connect, etc. It is really difficult to hack the deep feeling of Presence with just a screen. Think about how the next version of the Internet can let you live in the moment without wasting any time.
It also serves the purpose of the technology utility as it should be serving the people and the way we should be interacting with each other. That's what the MetaVerse is all about.
Finding the best way to understand this?
It is by experiencing itself. It's a little tricky as it has not been entirely built up, as stated by the Facebook founder, Mark Zuckerberg on Metaverse himself.
But we're not going to leave any chance to discuss some of the basic building blocks of the Metaverse. It will be possible when our focus is just FUTURE.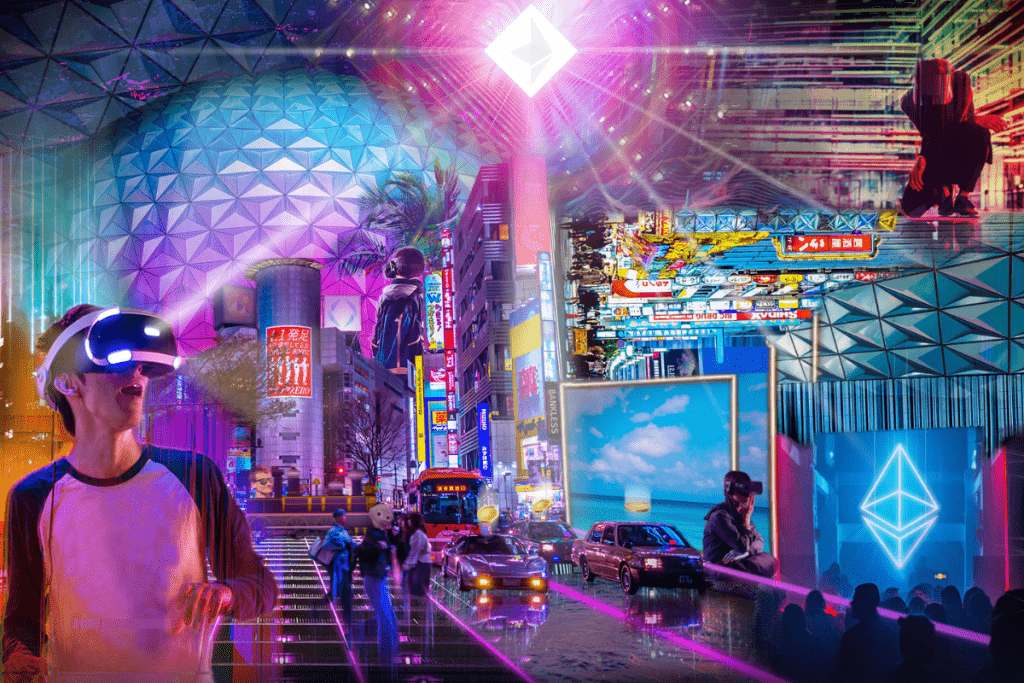 Let's start discussing what different kinds of metaverse experiences would feel the way.
Presence
Avatars
Home Space
Teleporting
Interoperability
Privacy and Safety
Virtual Goods
Natural Interfaces
Presence-Connecting with people:
Start imagining by putting on your glasses or the headset you get to dive into the world of Metaverse. It is a place recreated virtually. It will display things that are only possible virtually. Suppose you're in the home space or at the party. You can imagine the incredible view that you love.
Want to float in space or talk with friends on the way skydiving? Wherever you want to go, it will display virtually. Add people by calling them virtually or pick any 3D model you want to play with. Jump to the forest and see to visualize fishes flying in the sky. Crazy enough?
It's just a glimpse of the few ways with which you can get together with friends and socialize in the Metaverse. It's the medium you'll see fundamental building blocks taking a unique shape.
Feeling of presence-a high quality defining picture of the Metaverse. You'll really imagine your Presence with the people you're talking to or having a word with. Facial expressions, body language, or making someone win will include all the subtle ways we communicate, which today's technology can't deliver, but Metaverse can!
Avatars:
This is the way how we're going to represent ourselves in the Metaverse. These are basically the ideas of the profile pictures you have on various app platforms today. But in this, you will have the LIVE 3D representation of you, your expressions, your gestures which will make the interactions much livelier. This makes things online possible today. You will have different avatars for different purposes such as work, hanging out, and gaming. You will have a wardrobe of virtual clothes for different occasions that will be designed by different creators and from different apps and experiences. You can use this digital AVATAR over different apps in the METAVERSE.
Home Space:
Beyond AVATARS, there is HOME SPACE. You are capable of designing it while giving it the look you want. You can look at mesmerizing pictures and videos and make space to store your digital goods. You can also invite people over your virtual space to invite people and hang out with them. You can convert it into an office or let it stay as your home space.
Your home is your personal space from where you can teleport.
Teleporting:
Talking about teleporting, there are going to be different kinds of spaces that people will build, a few decorated personalized rooms, and games which you can also teleport in and out whenever and wherever you want. It will work like clicking over a link on the Internet.
Interoperability:
Now, to unlock the Metaverse's potential, there will be the requirement of interoperability. Beyond taking your avatar and keeping the digital assets over several apps and experiences, it will be beyond taking it. The work is already going on, I.e., building an API to support.
When you know that your items will be useful in different contexts whenever you create something, and you won't be locked into a single world of the platform. You own the items but not the platform whenever we are going to discuss on Metaverse. It will also take on the ecosystem building and form a new set of governance besides NFTs and crypto that people are just focusing on.
Privacy and Safety:
It needs to be taken care of and built up from the very beginning of the day. Only you will get to decide that either you want to be other people or not or block someone from highlighting in your space. Infact, when you want to teleport to your private bubble, then on a single click, you'll be shifted. You'll be able to draw something from the physical world to the Metaverse. It will let you bring any kind of media that is represented digitally from photos, art, music, movies, books, games, etc.
Virtual Goods:
You won't need a physical TV there. You can simply take your items from the physical world and project them into the physical world, I.e., in augmented reality. It is a great chance to move into an entirely new space. This will be implemented with the help of immersive virtual reality or augmented reality glasses. You can make your presence felt there easily. From the existing platform, you can quickly jump into the illusionary one.
Natural Interface:
There will be entirely new ways of interacting with devices that act much more naturally. You won't only click or type something; you're going to make gestures with your hands too. Cool? Truly it is. You can make things happen by saying a few words or by just thinking about them. Now the devices will no longer be the focal point of your attention. It will give you a whole new experience as you will feel the people you are present with.
These are the fundamental blocks. Or say basic concepts of the Metaverse. It might sound like a sci-fi movie. I think many technologies are coming together to make this kind of explosion.
In the coming years, it is certain that it is going to be the mainstream part of the Internet. We will be creating our new world depending on the convincing stories.
Now, what's the platform that you are going to interact on? Mark Zuckerberg has highlighted the social platform they will build for the people to create and interact in the METAVERSE.
Let us have a quick checkout over the #MetaVerse tweets.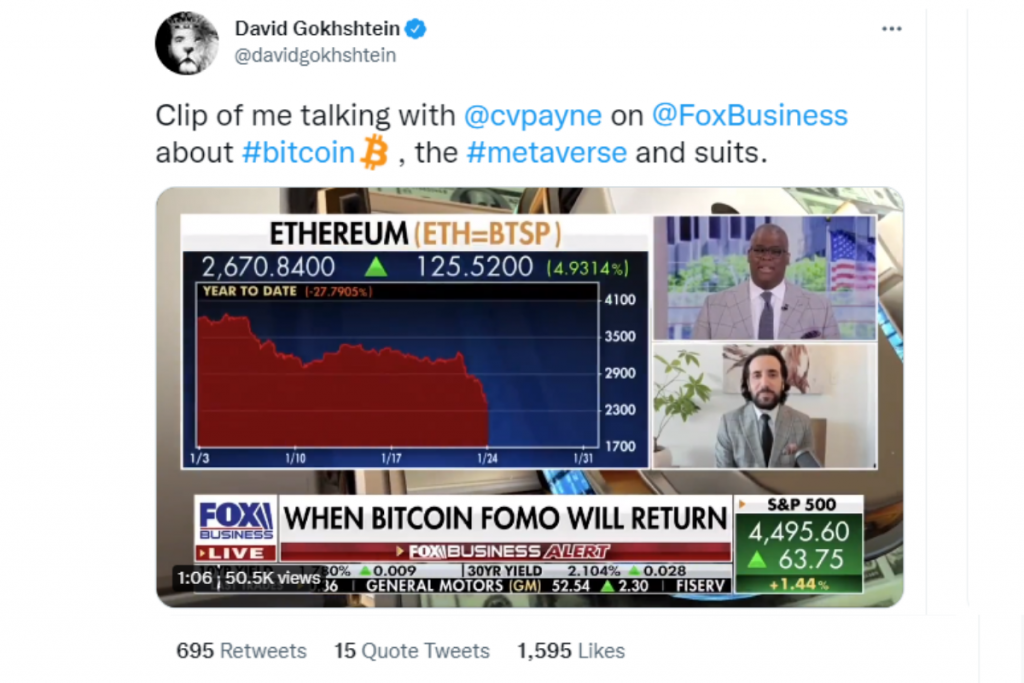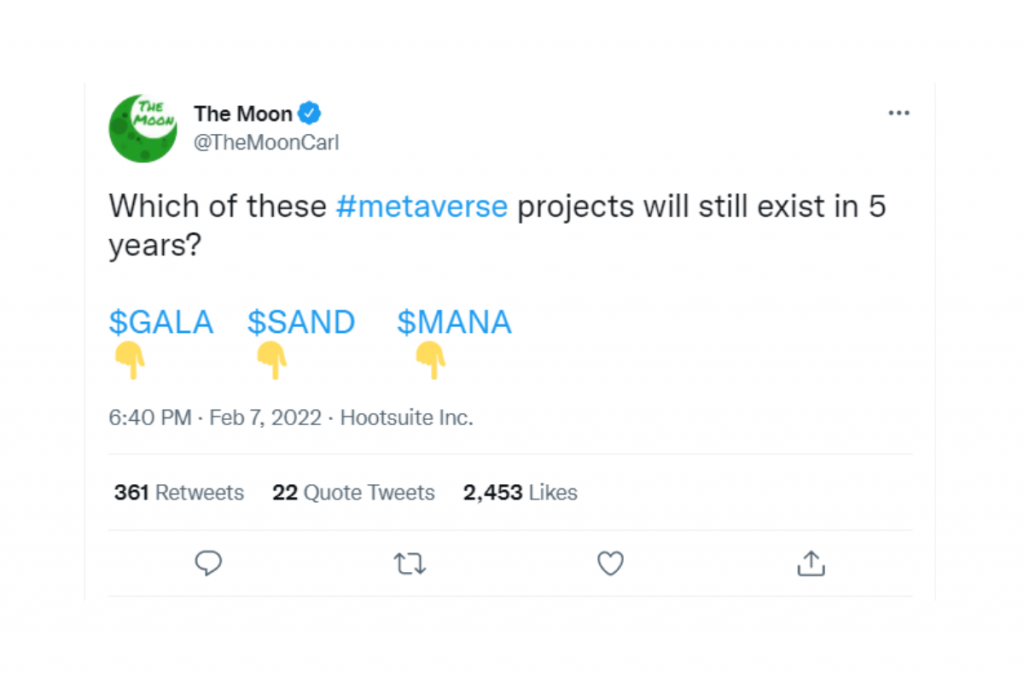 People have shown their enthusiasm in their tweets for MetaVerse.
"The Metaverse is generally considered as a network of virtual environments in which many people made interaction with one another along with the digital objects while representing themselves in the virtual representations or avatars created by them of themselves.
You can think of it as a combination of prevalent virtual reality, a group of players online who are role-playing the game and the web". Identical to cyber sites, it is omnipotent and omnipresent.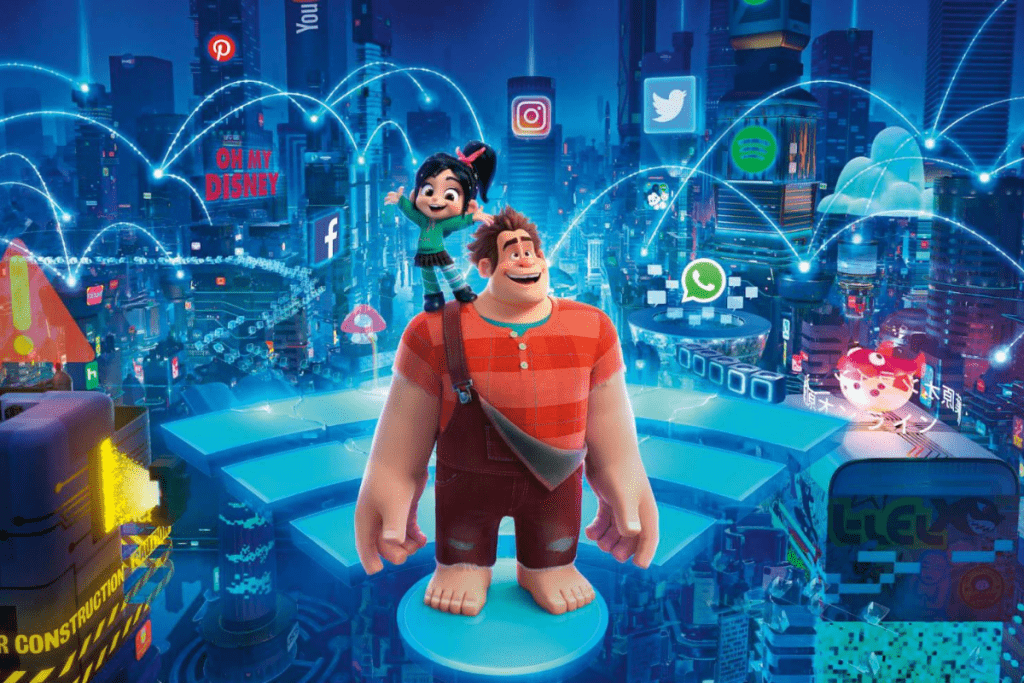 Moreover, it is built that way, based on science fiction. It is the natural evolution or, say next step of the Internet.
Its core elements include Presence, Interoperability, and Standardization.
As we have discussed above,
Presence is the feeling of actually being present in virtual space, with virtual belongings. This sense of embodiment has been proved through decades of research to increase the quality of online interactions. Virtual reality technology, such as head-mounted displays, are used to produce this impression of Presence.
Being able to travel across virtual places with the same virtual assets, such as avatars and digital products, is what interoperability signifies.
Interoperability of platforms and services throughout the Metaverse is enabled via standardization.
"If the Metaverse is to succeed the internet, who creates it and how they construct it is critical to the economy's and society's long-term success." I'm always curious about the potential benefits and drawbacks.
Facebook is intending to play a key role in building the Metaverse, in part by significantly investing in virtual reality."
In an interview, Facebook CEO Mark Zuckerberg stated that it "stretches from non-immersive platforms like today's social media to immersive 3D media technologies like virtual reality, and it will be used for both work and play."
Facebook and other social media firms have been slammed for owning too much power over their users. And some content can be harsh and controversial, contributing to the escalation of the United States' Second Civil War.
We need to have a close watch for its development and the outcomes it will bring very closely.
What's the future of the Metaverse?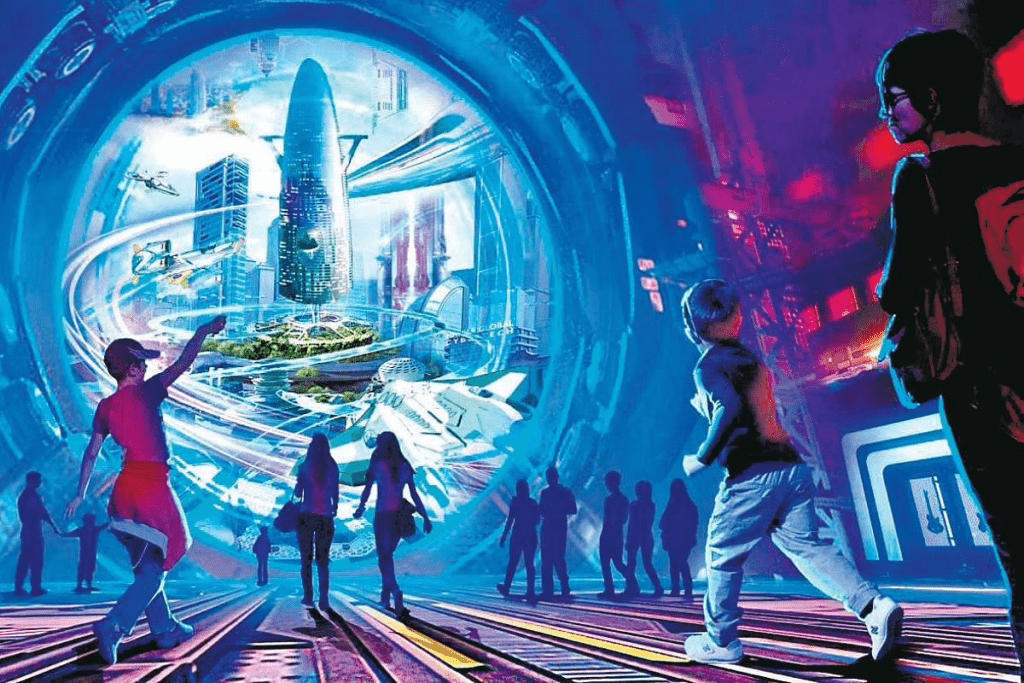 With the number of Tech Giants such as NVIDIA, Epic Games, ROBLOX, etc., currently investing large sums of money in the Metaverse, the future of Metaverse now seems to be much brighter than ever before. Even if you see Facebook has completely rebranded itself as 'Meta' to highlight their attention towards the Metaverse. In a recent interview, Mark Zuckerberg stated the verse, 'Metaverse is the future of the internet.'
"I THINK WE'RE BASICALLY MOVING FROM BEING FACEBOOK FIRST AS A COMPANY TO BEING METAVERSE FIRST" is what Zuckerberg highlighted before rebranding Facebook.
The need for a Metaverse?
This question should be answered more by the progress of technology and the Internet itself.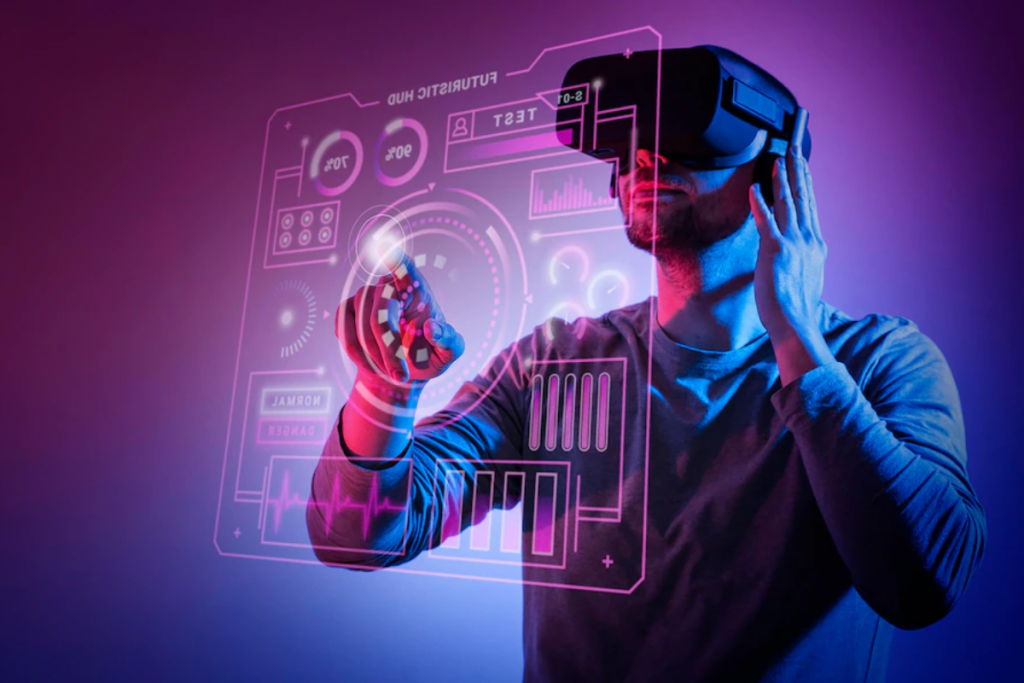 We used to write and mail letters to communicate with folks who lived far away from us a few decades ago. Then came the introduction of phones, which allowed people to communicate with one another over long distances without difficulty. With the introduction of the Internet, this communication experience was elevated to a whole new degree of realism. This enabled us to use technologies like Video Calls, which allow us to see and chat with anyone from the comfort of our own homes. This provides us with a rather realistic simulation of engaging with someone.
Imagine entering a virtual room where you can engage with individuals from all around the world as if they were in the same room with you. You can communicate with them, see them, and sense their physical Presence.
Not only does the experience and ease of interacting improve as technology advances, but so does the general quality of life. This visualizes all that NEED.
Effects of the Metaverse on the Economy
Companies would begin to require personnel with the ability to establish or sustain a Metaverse as at the pace it develops. Many individuals would be able to take advantage of new work possibilities as a result of this.
We would need some digital form of payment for different transactions as a Virtual Universe, as the Metaverse, evolves. In the Metaverse, NFTs and Cryptocurrencies would become essential means of transaction.
The value of investments in sectors aided by the Metaverse would skyrocket. Gaming, internet retail, and other related fields would grow to unprecedented proportions.
Global Metaverse Market Research Report 2022
According to ResearchandMarkets, we can expect the global MetaVerse market to reach US$758.6 Billion by the year 2026. The transformation of the world at a digital scale to MetaVerse will be imminent. Certain aspects, facets, and components of this open-source platform are highly advanced and can be seamlessly integrated to take a tour of the possibility of creating a parallel virtual world. MetaVerse is getting an area of opportunities with NFTs and virtual events.
Do you know what has given it a much wider lift?
It is the Pandemic we all witnessed. It has changed the ways and majorly the world's perspective in interaction and socialization.
Next, the hype around MetaVerse has also emerged with the likes of companies such as Google and Microsoft.
They are not just taking an interest but are also planning funding projects with more technological collaborations. However, no company exerts this much influence to this date. And if you see, the race of winning has already begun in the market. With such changing paradigms in the market and an overwhelming response from users, MetaVerse has been seen in rising terms only.
Wanna spice up your reading with some controversies, too, regarding MetaVerse?
Let's start!
Facebook's journey has been marred with controversies when it started with a simple online platform to social media giant as of now.
Facebook was blamed for getting it all. Remember when it got blamed for the dissipation of fake news to polarisation amongst the voters during US elections. It got critics for the privacy concerns and issues of the questionable content and antitrust crackdowns.
The Top Controversies around the MetaVerse:
An earlier report that got registered on November 26 stated that a beta tester felt something deeply trouble as a stranger had groped her on Horizon World. Infact Meta reported that she revealed her experience while posting it in the groups of Facebook. It is a serious one.
Such sexual assaults and harassment in the virtual world are not a new case, and this is the era in which we can't even expect a clean world without all such issues. Some people will be there behind someone's computer screens to evade moral responsibility. This will continue to occur without any doubt.
The question is: Who will take the responsibility to make sure users are comfortable?
On the other hand, for example, Meta says it gives users access to the tools to keep themselves safe.
Thereby, we can make certain assumptions and understand some serious scenarios too and wait to see what it will bring in the future while keeping in concern safety and other aspects.
The Bottom Line
Thanks to fast technological advancements, nothing seems impossible now, even if it is a 3D Virtual Universe known as the Metaverse. A universe in which you can do everything you choose, even things you never thought you'd have the chance to accomplish.
We can't be sure if the Metaverse will be a benefit or a burden to society as a whole because it's still in its early phases. We can't expect much from it right now.
All we can do now is sit back, relax, and watch the chaos unfold in the Metaverse.
FAQs:
What is the MetaVerse?
The Metaverse is the convergence of two major ideas that have been around for so long, I.e., virtual reality and a second digital life.
The MetaVerse is a vast network of persistent, real-time rendered 3D worlds and simulations that indulges the identity, objects, entitlements, payments, and history. These can be experienced synchronously by random numbers of users and also with a unique sense of presence.
This is the specific set of virtual spaces where you are free to create and explore with the people you want and who aren't in the same physical space where you are.
What is MetaVerse crypto?
MetaVerse came into the limelight last year after Facebook rebranded to Meta. These are the virtual worlds where you will explore, meet people, attend concerts, and do what you would love to do in the real world. They have their economies that would include cryptocurrency tokens.
You must keep your eye on specific metaverse cryptos in 2022. These are The Sandbox, the CentraLand, Enjin, Render, and Wilder World.
Is Metaverse real?
Everyone is talking around the MetaVerse right now, but you might have a question in mind whether it actually exists or are we still a long way from its existence.
The answer to your question is No, as currently, we do not have a shared Metaverse at the moment. We can only draw conclusions from the things that already happened
What is the use of MetaVerse?
With the impressions of MetaVerse that we could witness and while keeping in mind its popularity all of a sudden, you might be eager to find its use cases. Owing to the fact that it is the newest technology, you need to know some potential uses cases. These are unlocking marketing prospects, the possibility of integrated technology of blockchain and MetaVerse, Virtual Tourism, real-time web communication, virtual office, and learning spaces. It will bring innovations in healthcare, an exciting new game, and an entirely new economy for sure.