The world is facing a global pandemic: The Coronavirus Outbreak. With a high infection rate, it is reminding some people of the Spanish flu which infected about a quarter of the world population. With most of the businesses shut, the world economy is expected to take a dip. To fight that, companies are taking several Coronavirus Measures, planning (many of them even implemented) to work remotely to encourage the idea of social distancing and flatten the curve of infection.
Even corporate giants like Amazon, Google, AT&T, HSBC, etc. are facing challenges at their workplace as it has turned to be a new front in the battle over the novel coronavirus. COVID-19 has infected over 14, 85,000 cases, with more than 4, 00,000 confirmed cases and around 14,000 deaths to date, in the United States alone.
Currently, the deadly virus has infected around 3, 29,876 people in the world, who have recovered from this Pandemic and are completely safe now. China is ramping back up as it has reopened many factories and offices that were closed down during the outbreak in the past few months.
Apart from the Government taking the necessary steps to control the spread of the Coronavirus disease, the corporate world is also playing a vital role by considering the safety of their employees and guests visiting their offices. The onus is on these companies to take critical steps to control the devastating spread of the virus amongst their employees and to the society while striving to run their business success as well.
There are many companies that were ready to work remotely before the outbreak even started in the Hubei province of China. These companies were least affected by the pandemic and worldwide lockdown. These companies were not affected by the disruption caused due to the pandemic as they were ready for the situation already.
There exists no particular playbook for such a situation, and everyone is trying to do whatever they can like implementing safety protocols, etc. to maintain safety and proper hygiene.
Let us have a look at what steps employers are taking worldwide to tackle this deadly Coronavirus outbreak with affecting their return on investments.
Deep Cleaning of Office Space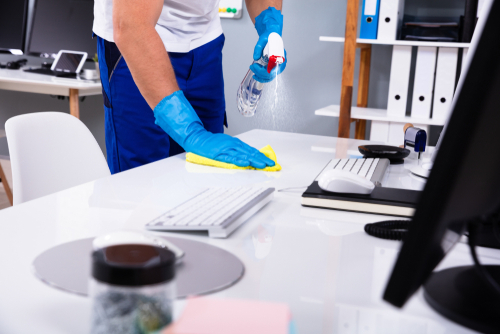 With the pandemic outbreak of the novel coronavirus, offices are being deep-cleaned and sanitized to ensure there is no scope for the illness to spread amongst the employees. Steps are being taken to regularly perform proper sanitization of floors, furniture, and every possible thing.
Self-Quarantining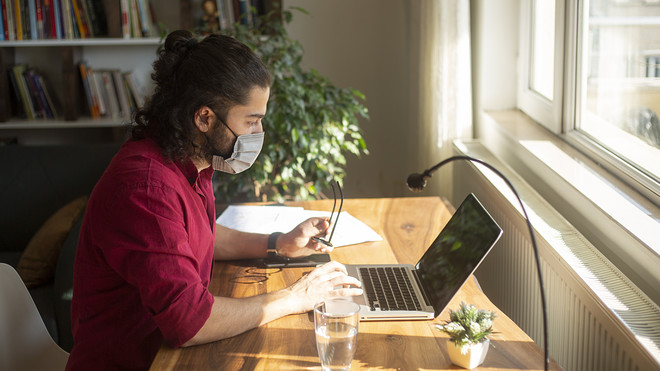 Companies are encouraging their employees if they have a travel history to remain in self-quarantine for a minimum of 14 days. Microsoft, having a cluster of positive cases, has told
its employees to work from home through corporate e-mail. Also, Microsoft executive Kurt Del Bene has said in an e-mail that, "The affected employees remain in quarantine, and we are supporting them as they recover."
Interviews through Teleconference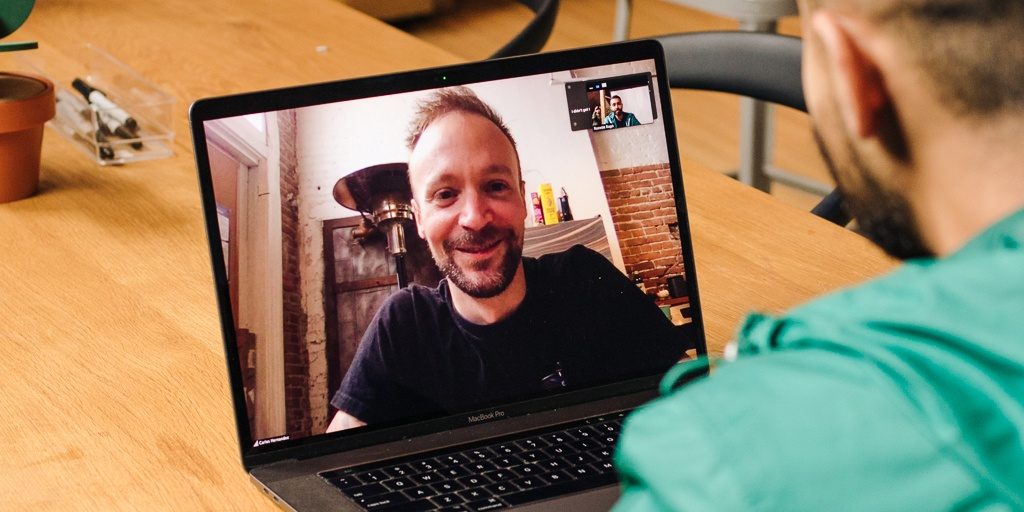 A majority of the companies have completely banned face-to-face interviews, and employers and the HR department is encouraging to interact through teleconference or video conferencing to maintain social distancing, without hampering the usual workflow.
Sick Leave policies Tweaked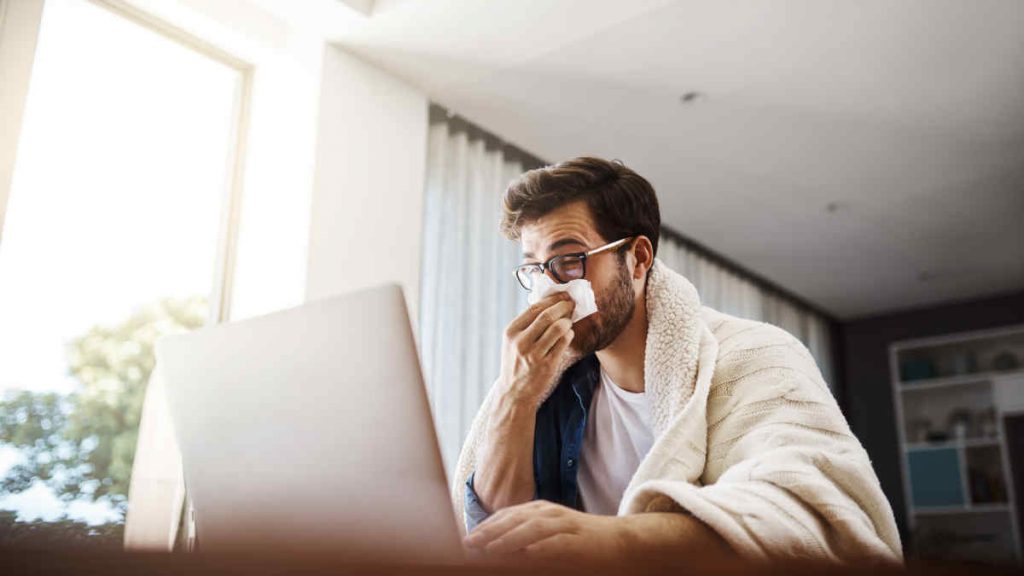 Walmart, Uber, Instacart, etc. have assured their employees that they will compensate workers who contract the virus or are subjected to quarantine orders. Walmart, with 1.5 million workers, the largest private employer in the U.S., announced that those subjected to mandatory quarantine or the employees who are infected by the coronavirus disease, would receive up to two weeks of pay, and their absence would not count against attendance.
Internal TaskForce Amazon is dealing with business problems, like lack of products to offer for Prime Day, the major Summer Sale Event, and due to the unavailability of enough drivers to deliver products. This has led to increased anxiety amongst the employees. Similar situations have forced the senior executives of Uber and Amazon, to form an Internal Taskforce and take calming measures to assure their employees that the company was responding well to the virus outbreak.
Real-time tracking of Interactions.
There are apps used to trace human interaction in real-time. People are being monitored so that in case they are infected by the coronavirus, the people who got in touch with them can be traced easily to control further the widespread of the disease and help in flattening the curve.
Distant Seating arrangements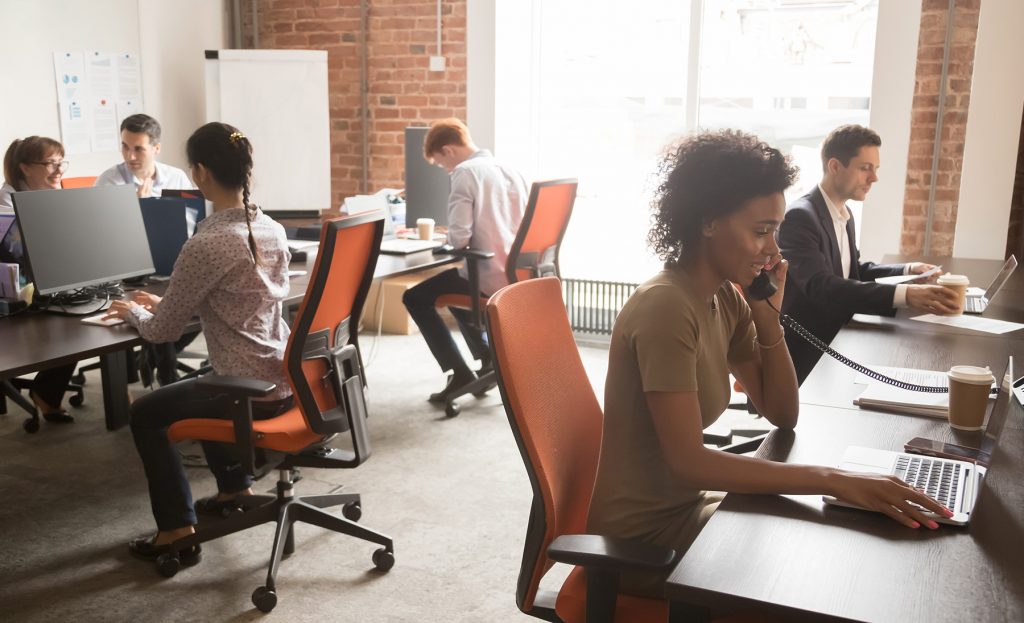 Automobile giant Toyota is ensuring that its employees are completely safe, and social distancing is maintained while working in the office premises. Seating arrangements of all the employees have been modified temporarily so that the proper gap is kept amongst the employees.
Wearing Masks Essential in the Office Space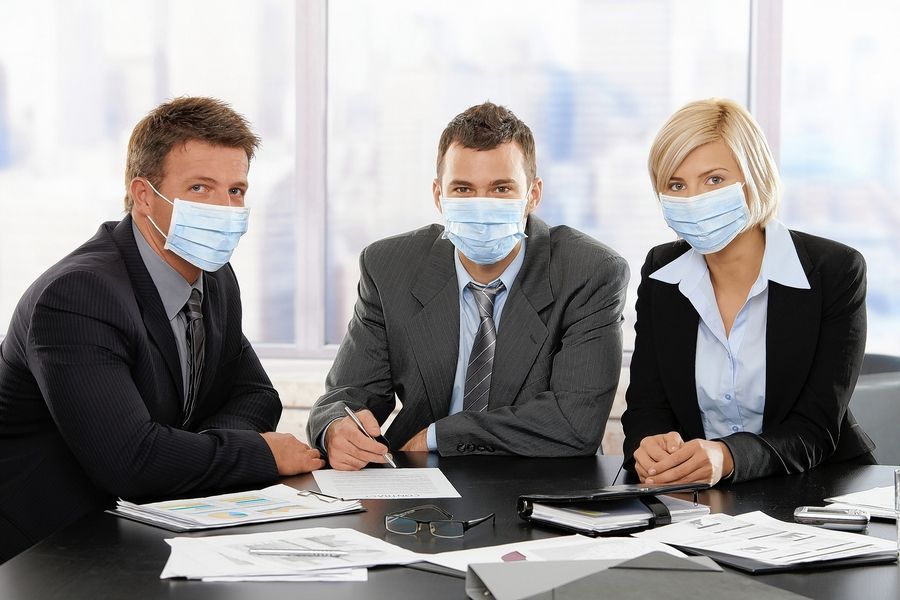 It is necessary for all the employees to wear a mask, every time, in the office, to prevent the spread of the novel coronavirus. Even the WHO has advised wearing a mask effectively and also dispose of it properly, as a safety measure.
An increased amount of Hand Sanitizer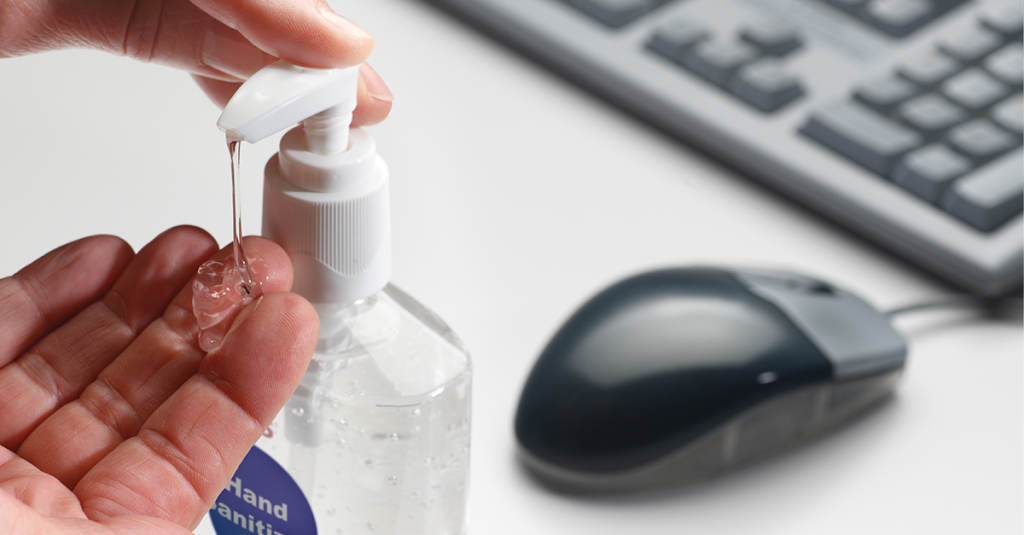 Many organizations like Toyota and Google have increased the amount of hand sanitizer available to every employee and ensured that it is kept in every Conference Room, Kitchen Area, Lobby Area, etc.
Tightening Travel Restrictions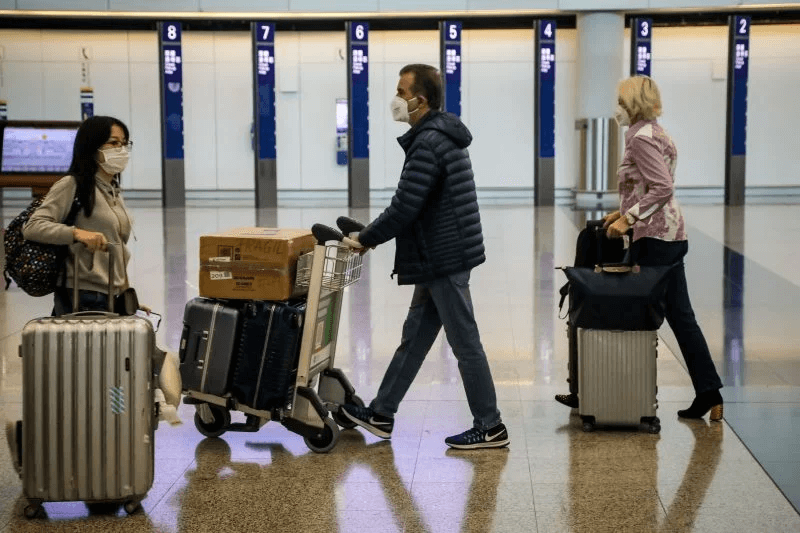 A statement from Walmart states that international travel is allowed only for "business-critical trips," and that too being limited to trade shows or conferences in the United States only. Also, Citigroup and JP Morgan Chase emphasize on approved international business trips only.
Twitter, while encouraging its employees to work from home, has suspended all non-essential travel for its employees.
Increasing use of Digital Tools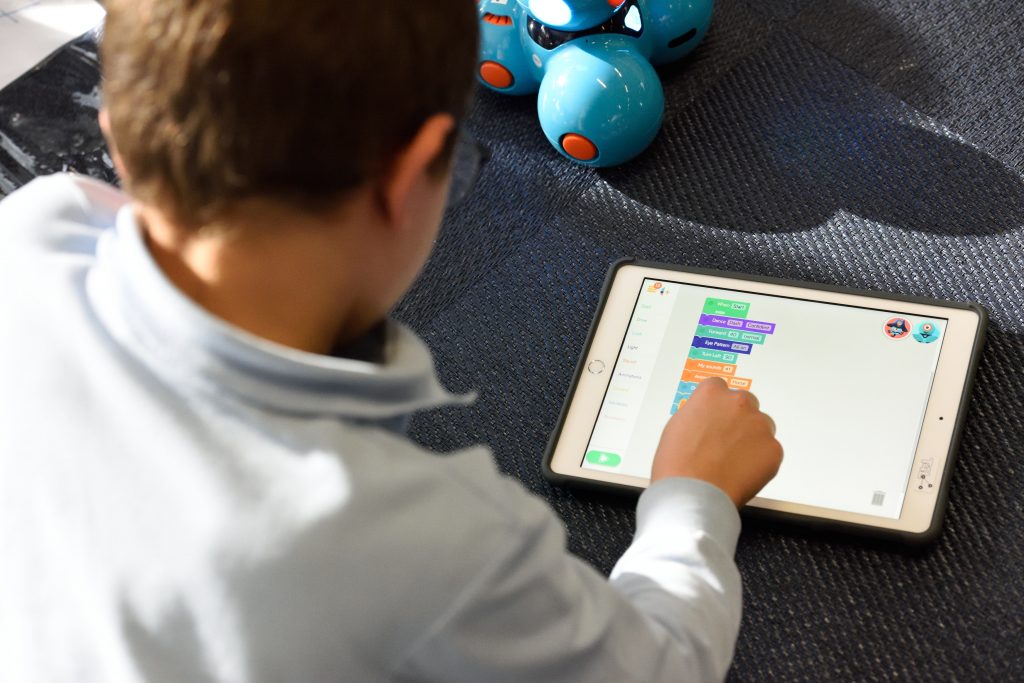 Working remotely has been in and out of favor for decades, but now is becoming more ingrained. Digital Tools are used extensively for remote collaboration for many reasons like team communication, video conferencing, design collaboration, software development tool, project management software, file management software, etc. The most common tools used worldwide, preferred by corporate companies, are Slack, InVision, Zoom, GitHub, Trello, GoogleDrive, and many more. It is expected that use of digital tools and working remotely will rise in the future as well.
Temporary pause to guest visits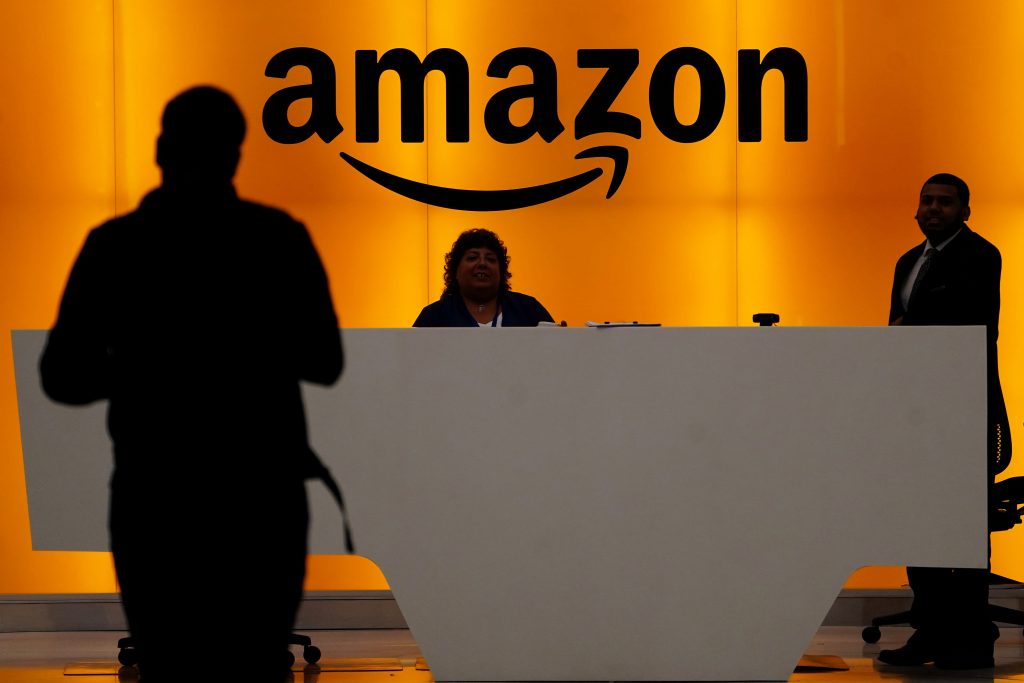 Amazon recently realized that one of its contractors in the Seattle office had contracted the coronavirus. Focusing on the well-being of its employees and guests, the company decided to cancel all guest visits to its office premises. Also, they targeted on deep-cleaning the building and enhanced sanitization measures for the safety of their employees.
Source:
https://www.theverge.com/2020/3/5/21166686/coronavirus-amazon-google-facebook-microsoft-twitter-seattle-staff-remote-work
Training Session for Managers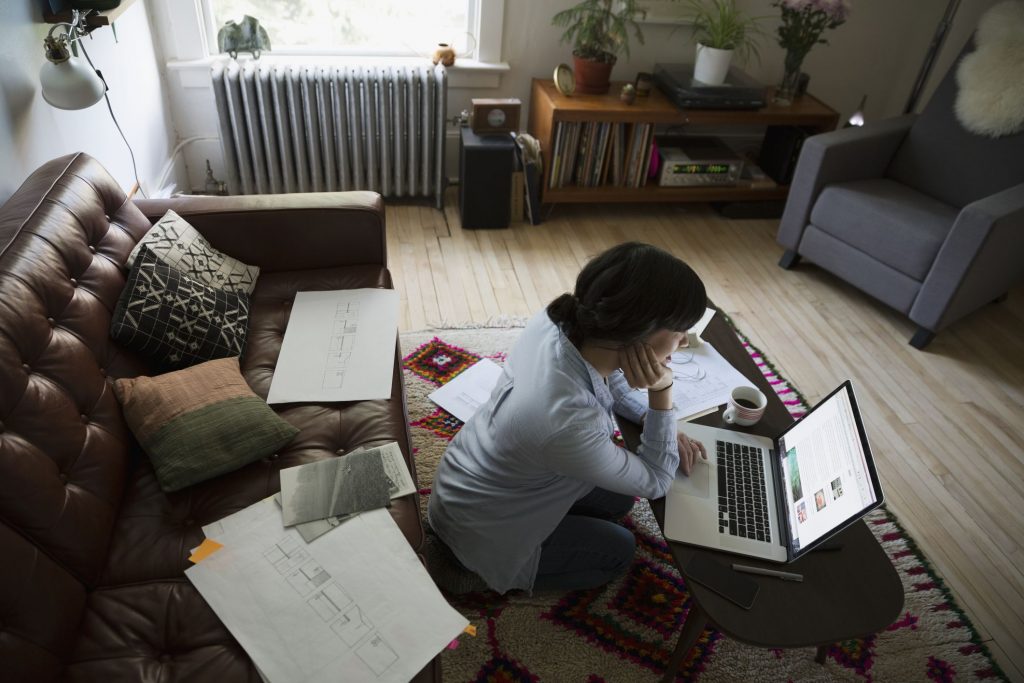 Many companies are conducting training sessions for their managers to help them how to supervise their teams while they work remotely. Amazon is one of them, as it tries to keep its
44,000 employees engaged in business, in the usual way. The heads should stay in touch with employees to keep them calm & positive in these moments.
Stay Home, Work From Home, Be Safe
As this novel coronavirus is new to everyone in the world, companies and their heads are striving to hold on to business gains while also focusing on the health security of their employees and society. People are urged to have empathy for each other, make decisions based on data, and restrict non-essential traveling. Some heads are even consulting epidemiology experts to decide their further plan of action, and have been altering their decisions with time, depending upon the impact of the corona.