For a long time, companies around the world have been talking about work from home options. Employees always preferred this option because of the flexibility it provides, and they don't have to commute long hours to reach the office. However, many companies kept putting off this option because they feared the loss of productivity and employee engagement.
With the coronavirus pandemic, companies are not left with any choice except to accept the reality and extend work from home norms. Given the ongoing concern due to COVID-19, 85% employees of IT companies are working from home, and only those who perform critical functions go to the office. Also, many people are ditching the uncongenial cities thanks to the work from home option. People residing in big cities away from home are returning to their homes due to the availability of work from home options.
WHO and public health authorities worldwide are taking strict actions to contain the Coronavirus outbreak. However, long term success cannot be taken for granted. Every section of our society, including businesses and employers – needs to play a role in stopping the spread of this disease.
Twitter is one of the first companies to adopt work from home model in the face of COVID-19, but it is surely not going to be one of the first to return to offices.
Since work from home option is what all companies have to keep providing in the coming months, employees need to buckle up and change the mentality "it can wait until the office opens." We have to adapt to the virtual context and increase productivity. We have to reinvent ways as per the reality. Meetings and other team works can be easily done with the help of technology. In this article, we will touch some tips that will help you in this process:
Video Conferencing: You Are Not Working Solo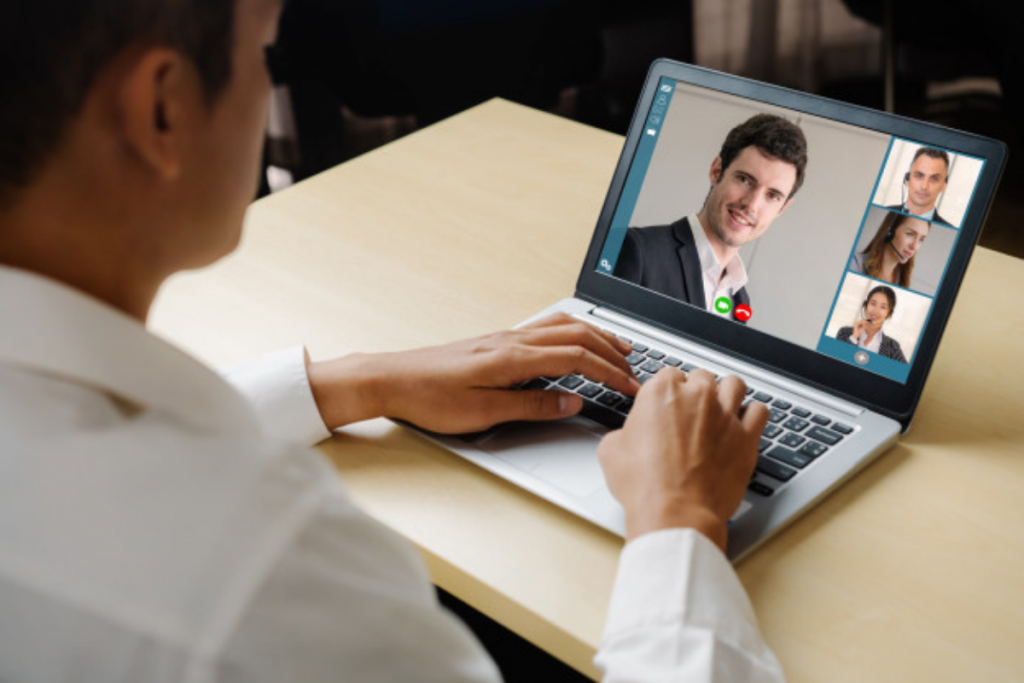 Work from home seems like a solo experience. However, it usually still involves interacting with others, whether it's for getting assignments, giving and receiving feedback, or meeting with your team. While working from home, we should think about how we can make these meetings even more effective than before. So it's essential to set up methods for collaboration while you work from home.
Videoconferencing is the best option because talking face to face can help collaboration.
No doubt email can be effective for making an official decision, but the problem is that people's inboxes can get clogged up quickly. If you need to send an update to your team or ask a question, you can use chat apps like Google Hangouts or Slack are a good alternative to email.
For brainstorming or detailed discussions, an official meeting is a must. Videoconferencing is also an excellent way of having regular check-ins with your team. It can help you stay abreast of what your team members are working on, and help everyone keep in touch that might be neglected from not sharing a workplace.
Don't want to be seen?
Videoconferencing helps you avoid feeling isolated; you can connect with your team and colleagues in a more intentional, human way. I know that video calls are not comfortable for everyone, but the slight discomfort can be worth the benefit of seeing people's faces. To ease up the discomfort, you can set a rule- When the meeting starts, everyone has to turn their cameras on for the first 2-3 minutes to say hello to everyone. When the meeting actually starts, only the presenting person keeps his camera on, and everyone turns off their camera. This way, participants can pay attention to the person who is speaking. If others want to speak, they simply turn on their camera so that the speaker knows someone wants to speak. This becomes a visual signal to fluidify the flow of conversation.
Sometimes, we all think that this meeting could have been an email. If it can be a simple email, just send a simple email. Another thing that one should keep in mind is to keep meetings short and cover only the relevant topic, stop discussing political problems, focus on work, eh?
Talking about reinvention, we can send an email in audio or video format. The technology is there to help you. Take help of tools like Loom, it allows you to record short videos of yourself or your screen, and you can send them as email.
Virtual Workshops: Why Not?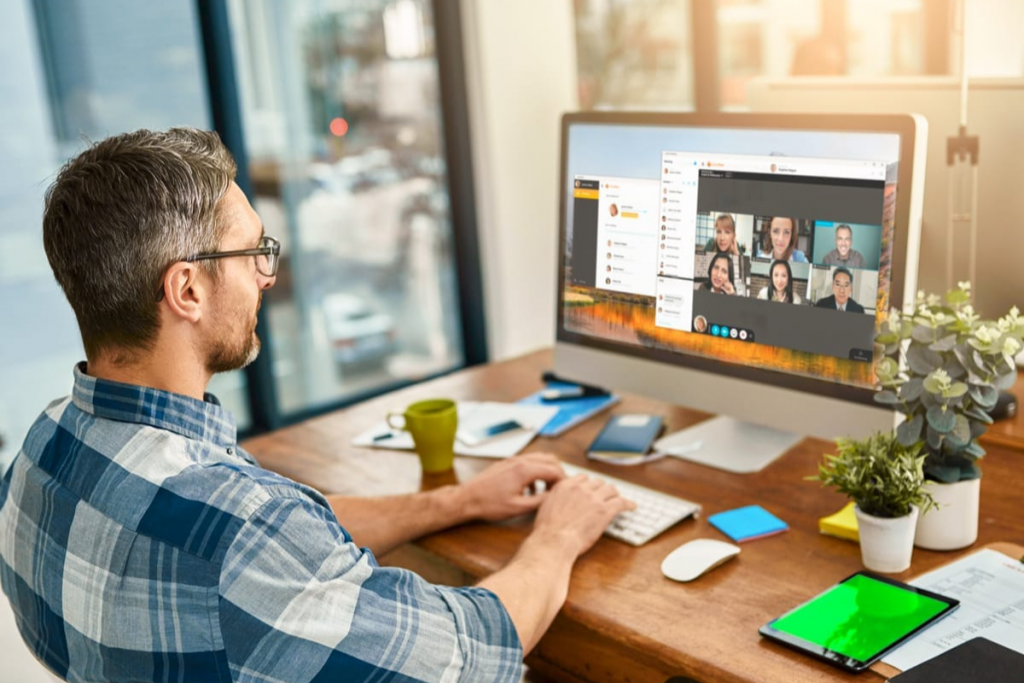 IRL (in real life) workshops are loved by everyone. It's a great way to meet a dozen people in a room and learn something new! Then why not invent IVL (in virtual life) workshops?
People experienced in facilitating workshops inspired by the Design Thinking method will love our tips. Fret not, if you have never facilitated this kind of workshop, you can start reading books such as TISDD and TISDT; you will learn the basics of the methodology.
Suppose you are ready to organize a virtual workshop. In that case, the following question might arise: how can we ensure the commitment of the participants and create conditions favorable when they are not physically present and are all behind our screens?
Before organizing a workshop, we advise you to ask yourself: does this issue really need a workshop? It is possible to replace a workshop with online activities done individually in many scenarios, such as voting, sorting cards, user tests, or a short survey. However, there are times when full collaboration between several departments is needed. In that case, the virtual should not be an obstruction to the success of a workshop.
When teams are dispersed in different offices, a virtual workshop is a holy grail; it saves time and travel and logistics costs. Not only that, but working remotely provides access to a company to a larger pool of talent.
COVID-19 has provided us a unique opportunity to learn how to do remote collaborations effectively. We can keep taking advantage of the things we learn working from home, even when we start going to offices.
There are some challenges facilitating a virtual workshop:
Tools
Time
And the participant's motivation and attention.
Let' see how to turn these challenges into opportunities:
Technology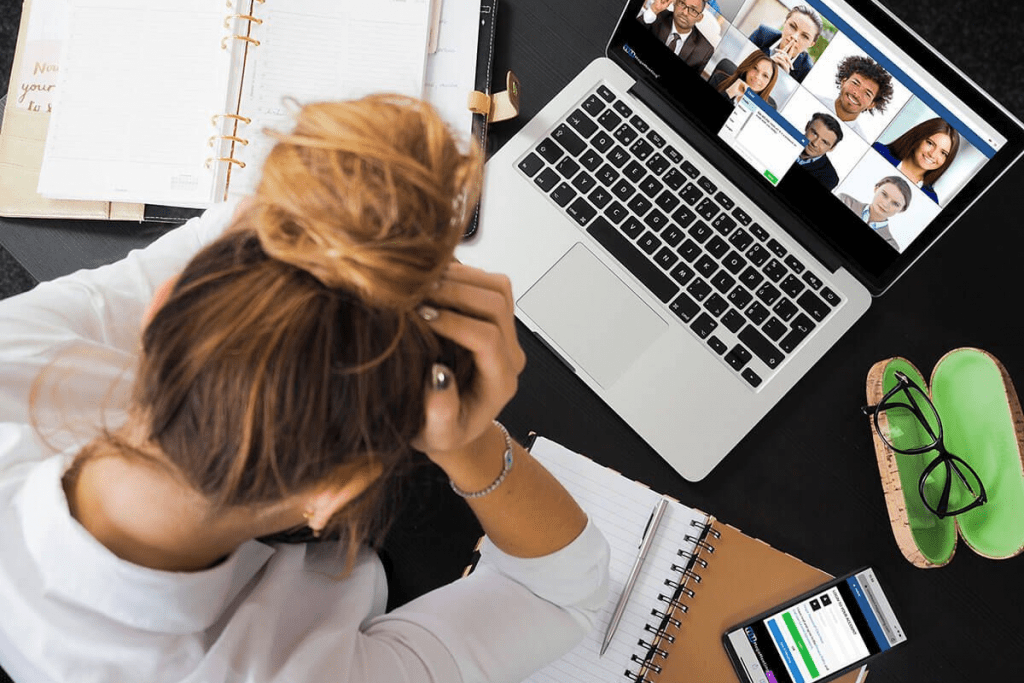 Technical problems can ruin a workshop. Now that we have been working remotely, you must be familiar with videoconferencing tools (Zoom, MS Teams, Skype, GoToMeeting). You can choose any of these based on your requirements. Ensure that all your participants are comfortable with the tool you choose for the workshop.
If you can, take a test with them a week before the workshop.
There is also a need for a collaborative tool that all participants can access easily. There are several options available, Miro, offers various interesting features to use during a workshop. You can also choose tools in the Google Drive suite; they allow several people to work on the same document simultaneously.
You, as a presenter, should ensure that your camera is working, and have a good microphone, opt for headphones to reduce any external noises. You can ask your participants in advance to wear headphones.
A visual aid can be prepared for the presentation. Visual support helps to understand the instructions and avoids any confusion.
Most video conferencing tools offer recording functionality. Ask your participants if they are okay if you record the session, it will help you in the self-evaluation process.
Preparation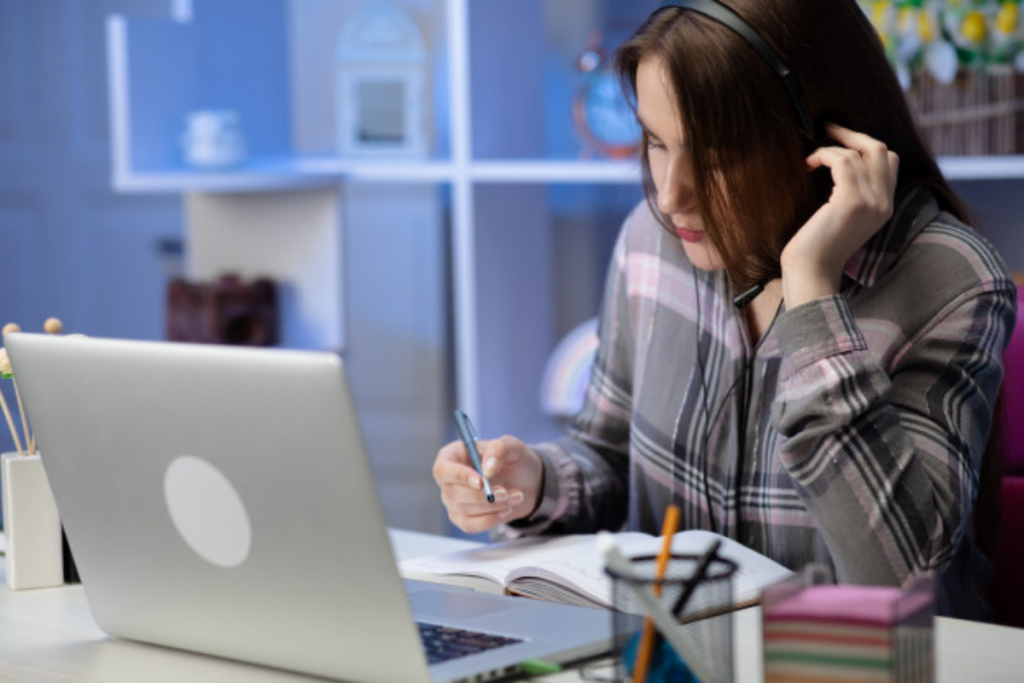 Preparation is important, no matter what the context is. How to prepare for a virtual workshop?
Have a clear understanding of the purpose of the workshop.
Know your goal, what do you want to accomplish with the workshop?
Communicate the above points to the participants before the workshop.
Since the dynamic of a virtual workshop is different from a physical one, it is not surprising that it takes more time to perform activities virtually.
Be very confident about the objective you want to achieve virtually in a given time period.
Like you prepare a detailed agenda for face-to-face workshops, do the same for a virtual workshop. However, be flexible to change it along the way; it's better to adapt to the workshop's dynamics.
Always give about 5 minutes of buffer time at the start of the workshop. In this time, participants can check if they are connected properly, their microphone is working well, etc. to give participants time to connect, check that their microphone is working, etc.
Be careful when choosing the participants. See what role participants can play to make it more interactive, their connection to the topic, etc.
The participants should not be more than 12.
It is always better to send some contextual information to the participants before the workshop.
Share the agenda and the challenges to be resolved with participants.
When you are leading a workshop, it's important to read the necessary documents before the workshop.
If necessary, learn about the technologies and tools that will be used and see the tutorials to install and get a basic understanding of how they work.
Rules of the workshop: Ask the participants beforehand to close their messaging apps during the workshop so that they can focus solemnly on the workshop.
Also, you can follow up with the attendees the day before the workshop to ensure these messages get through.
Have a person to assist you in managing participation and tools. To save yourself from forgetting anything in the workshop, James Macanufo developed the "7P" method, which became famous due to the book Gamestorming.
Facilitation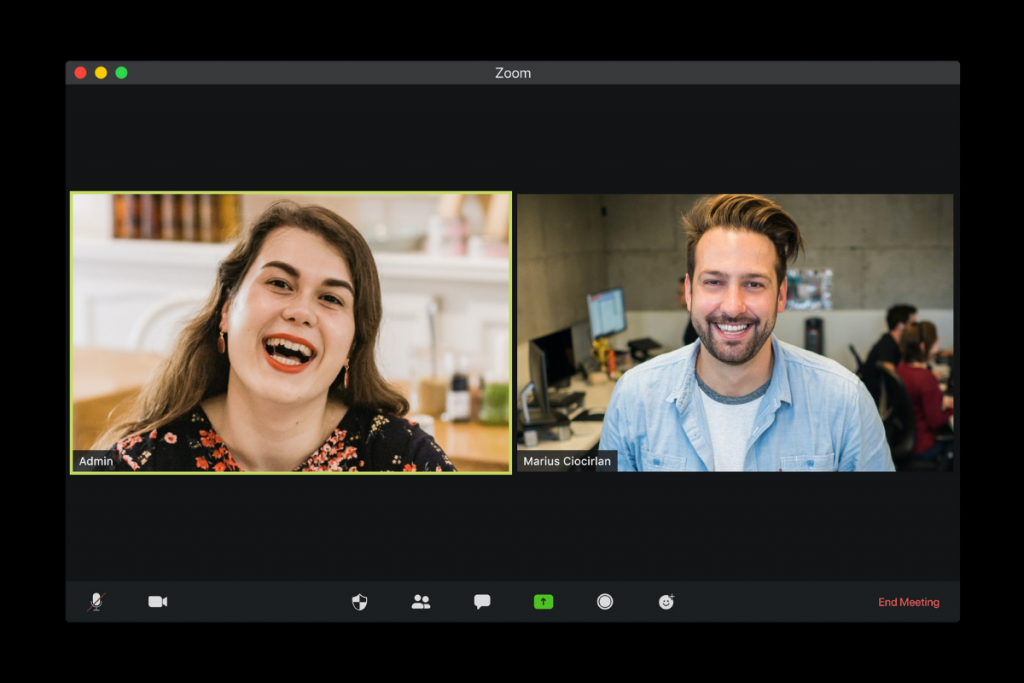 As a presenter, it's your job to keep the participants alert.
Below tips help you to engage participants regularly:
Ask them to use the chatbox to interact during the workshop: encourage them to include their ideas, comments, and questions. Here comes the significance of forming a moderator/animator duo: the animator can focus on the workshop's smooth running, and the moderator takes note of the comments.
If there is no need for everyone to keep the camera on during the workshop, you can ask them to turn on the camera to speak so that you can know someone wants to speak.
After every 10-15 minutes, ensure everyone is following, and there are no technical problems. You can ask them to react with a particular emoji if things or going well or everything is going super fast.
Compassion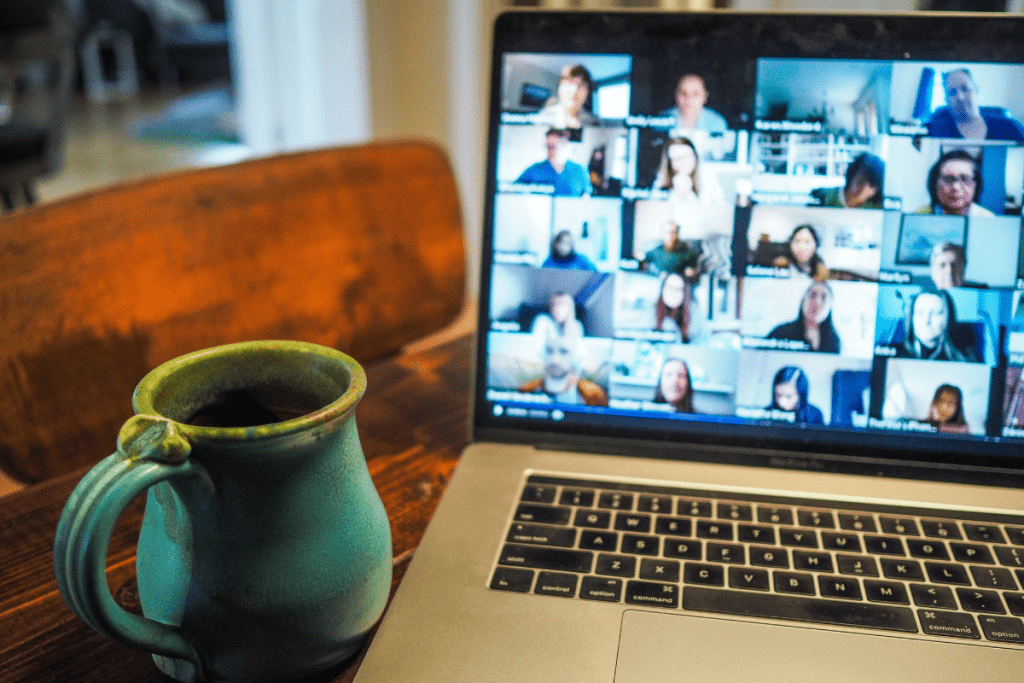 It's difficult to concentrate during virtual workshops; they are more demanding for your participants. They are alone behind a screen. Fatigue happens more quickly as compared to a physical workshop. Show compassion in a virtual workshop. Show compassion by practicing the following:
Don't create an overly busy agenda
Focus only on what's essential.
Divide the workshop into sessions. Instead of a three-hour workshop, give two sessions of 1.5 hours each.
Create a link between the participants. How to do that? Below are some tips:
Do a quick roundtable at the beginning of the meeting; everyone should keep their cameras turned on for the roundtable.
Break the ice by asking participants some fun questions. Ask them to paste a photo of a tv series they want to be a part of, their favorite destination, etc. This way, participants can also familiarize themselves with the collaborative tool. Short breaks during the workshop allow participants to focus more.
Feedback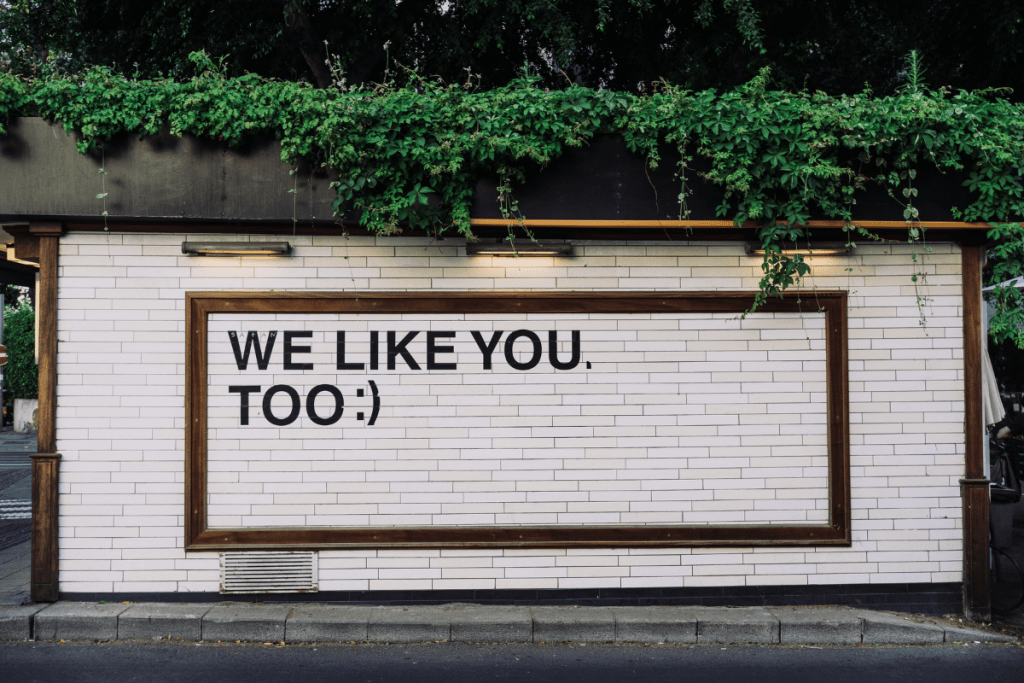 After the successful completion of the workshop, share the results and next steps to the participants and also to everyone in the company who can be benefitted from the generated ideas or decisions. You can also send a short video to explain the deliverables produced during the workshop. Also, send a short feedback survey to participants. It will help you improve the next workshop. By taking their comments into account, you will be a little better each time!
Final Words
This is how you facilitate meetings or workshops remotely! It might seem intimidating at first, but with regular practice, you will gain confidence. At first, practice with colleagues with whom you are comfortable. Don't expect to be super-productive on the very first day. To crack the productivity code, it's better to schedule the toughest tasks for the morning and calls in the afternoon. Use the Pomodoro technique, where you work in work in chunks of 25 minutes. Make your virtual meetings and workshops fun, where everyone learns something new and instead of a burden, they should encourage employees to do better. Everybody loves to learn when learning is fun!