With the vision of delivering top-notch services and adequate support, Seasia Infotech has woven a trust over thousands of international clients!
As the leading CMMI Level 5 Certified Company, our biggest priority is to satisfy our treasured clients in all terms of quality and commitment. Whether you talk about Hybrid or Native mobile app development services, the professionals at Seasia ensures that we offer you the best out of your investment.
Maintaining an adequate position as the most reputed brand in the global markets isn't a piece of cake! One needs to consistently improve its services and needs to be updated regarding the trending technology and user expectations. We are recognized as a top  mobile app development companies in California on Tvisha.
Dive in here to know more about the aspects that contribute to making Seasia Infotech the fastest growing mobile app development company.
# Highly Experienced Professionals:

We have a bunch of technology enthusiasts that clutches years of experience in the industry. We make sure that you get the finest development services from our experienced team of app developers that are always ready for a challenging project.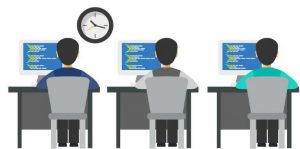 Seasia's proficient Android and iOS development team has actually maintained a great repute in the global markets when it comes to native or hybrid app development services. This is perhaps the reason why we are able to maintain a huge client base. We first analyze the client requirement and based on our precise analysis, we assign a dedicated team to work on the project.
# The Use of Modern Technology:
Our custom mobile app solutions are entirely based on the trending technology and by keeping in mind the user expectations. Our precise development solutions are enough to cater to the diverse business needs in a way that it generates huge revenues.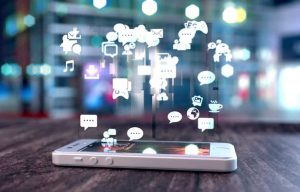 Whenever you are on a hunt for right development agency that can work on the latest frameworks by invoking the latest technologies like machine learning, AR/VR, and artificial intelligence, undeniably Seasia is the optimum choice! Assurance of advanced mobile development for different platforms is the reason for the audience's trust in our custom services.
# Precise Analysis:
It is our policy to analyze the exact business needs of a client so as to plan the right strategy that eventually brings fruitful results. Our accurate analytics helps us getting adequate details about the scope of the development, the target audience, and the revenue model.
Once we are done with the overall analysis of your business and your needs, we prepare the blueprint of the application. Our dedicated designers and programmers then give actual shape to the idea that can augment your business in numerous ways.
# Strong Backend Development Team:
Our development team comprises of expert app developers that know how to cater to different business needs in a way that it generates great revenues. You can always expect high-performance applications for both Android and iOS devices with our exceptional mobile app development services.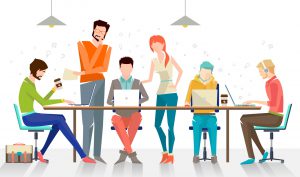 Our certified mobile app developers are well-versed with all the programming languages that are used in creating steady applications. You can expect crisp functioning applications that can serve the purpose from our end.
# Exceptional Designing Skills:
Our applications not just function adequately but are also appealing enough to engage users. We at Seasia Infotech believe that a mobile application should work smoothly without any compromise with the overall design.
Our proficient designing team creates magnum opus when it comes to creating layouts and splash screen that can eventually catch anyone's attention. You can expect an application whose design and functionality goes harmoniously giving a rich user experience.
# No Compromise with Quality:
We never compromise on quality and our expert software testing and performance analysis team is always dedicated to delivering the quality product. With years of experience in analyzing loopholes and flaws in the system, Seasia's quality analysis team ensures that the user gets a flawless experience while using the application in any of the mobile devices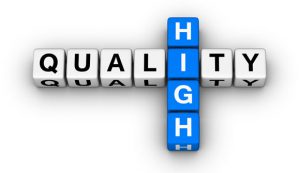 We invest adequate time in both manual and automated-based testing procedures, which is perhaps the reason you can rely on the overall quality and stability of the mobile applications build by Seasia Infotech.
# Transparency:
Our commitment to transparency makes us the market leader in delivering the right mobile application development services for numerous clients around the world. Our biggest concern for our precious clients is to ensure that they get more out of their investment.
We invoke every effort in augmenting our client's needs in a way that it brings the best results for them. Our strategies to maintain complete transparency eventually builds trust over our clients, which again helps us in maintaining long-lasting relationships.
# Timely Delivery of Products:
The biggest reason why we are among the most preferred Android app development firm is the fact that we always deliver services on time. You can always rely on our promising services that are intended to meet your business as well as personal requirements.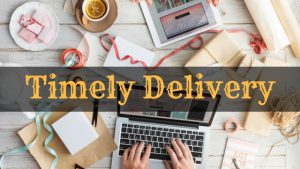 Seasia's policy to deliver the right services in the pre-described time is always the top priority of the development and mobile app design team so that our valuable clients get the best services out of their investment. It is our responsibility to ensure the timely delivery of the product without compromising on the overall quality.
# Proficient Testing Team:
Once the product is ready at our end, we make sure that it performs as per the user expectation by utilizing the modern quality analysis procedures. Our dedicated team of software testing and performance analysis ensures that your application is checked under diverse load to identify and rectify the loopholes.
Whether it is the automated software testing procedure or manual testing approach, we hold great expertise in preparing your application for enhanced user experience. Load testing, peak performance testing, and response time are some crucial aspects that are analyzed precisely by our experts.
# Verdict:
When it comes to quality mobile app development services and a dedicated panel of experienced app developers, Seasia Infotech is a foremost name. The above-mentioned points clearly depict why our company is the Fastest Growing Mobile App Development Company in the market.
Also Read: Should You Be Doing The App Development Yourself?