The COVID-19 has changed the way businesses work, and there have been abrupt changes in market trends. Small and Medium Businesses or SMBs and large enterprises are revamping their work processes to cope with the industry demands and meet their customer expectations. According to the U.S. Small Business Administration, there are more than 30.2 million Small Businesses, having around 58.9 million employees.
With technological advancement, the digital revolution, and the emergence of Artificial Intelligence and Machine Learning, SMBs worldwide are looking out for ways to simplify routine tasks and need to perform with increased frequency. Workflow Automation plays a crucial role in easing out and streamline regular activities in an organization. Also, the chances of human errors are significantly reduced, which adds to more robust and efficient tasks, contributing to a company's professionalism. It also adds to more productivity of the employees and lowering the human resources and other costs.
Automation of marketing tools using AI and other advanced automation technologies has helped the SMBs proliferate and reach beyond their benchmarks. Some of the applications are as follows:
using chatbots for improvement of the customer service
improving back-office efficiency through process automation software
recruiting and managing talented resources smartly
a digital operating model for data management
In this blog, we delve deeper and see how your SMB can leverage AI and Workflow Automation.
1. Provide Unique and Engaging Customer Services through Chatbots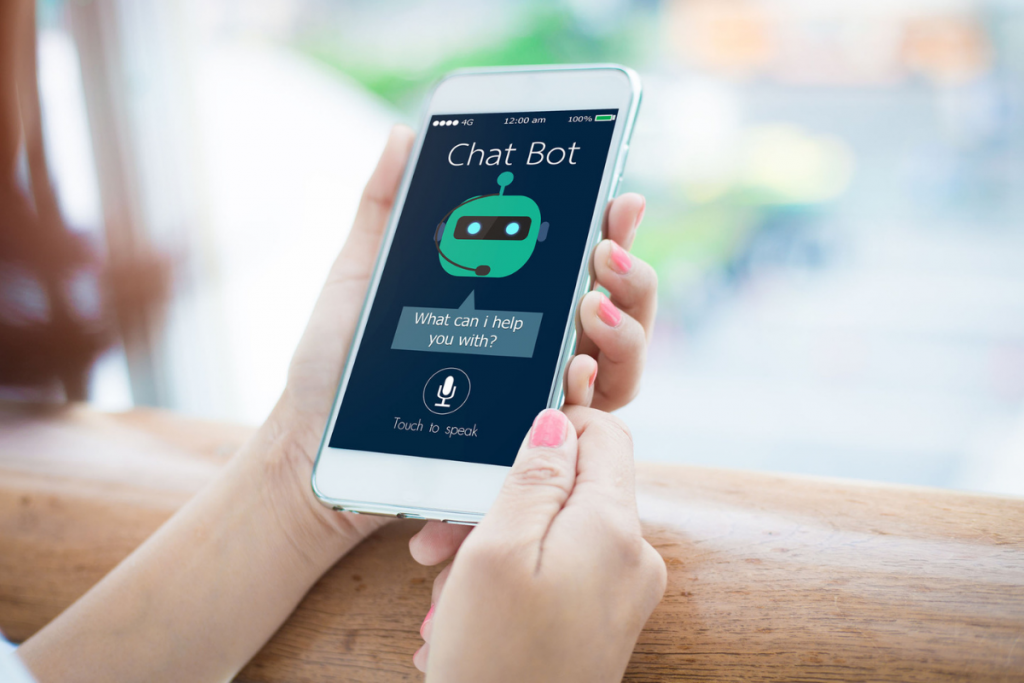 We can see how fast automation is replacing the workforce, and humans can use their efforts for more intelligent tasks. Statistics reports claim that the global chatbot market size will grow to $1.25 billion by 2025. The US will also have the most number of chatbot users, i.e., 36%, followed by India with 11%, and Germany will have 4% users.
Another interesting fact about SMBs using chatbots is that around 15% of mid-sized companies and 16% of small businesses now use chatbots.
Some of the well-known benefits of using chatbots today are as follows:
Businesses can save expenses on service customer requests
Chatbots are available 24/7
Get a quick response to simple questions
eCommerce customers prefer to get answers from a chatbot
Entrepreneurs can save on customer service costs in routine tasks
Time and energy reserved for businesses and consumers
Chatbots are preferred to start conversations on business websites
Readily accessible customer support services
Microsoft Cortana (49%), Apple Siri (47%), and Google Assistant (23%) are the top-3 work-related AI chatbots, with Facebook having more than 300,000 chatbots.

2. Process Automation for data-centric workflows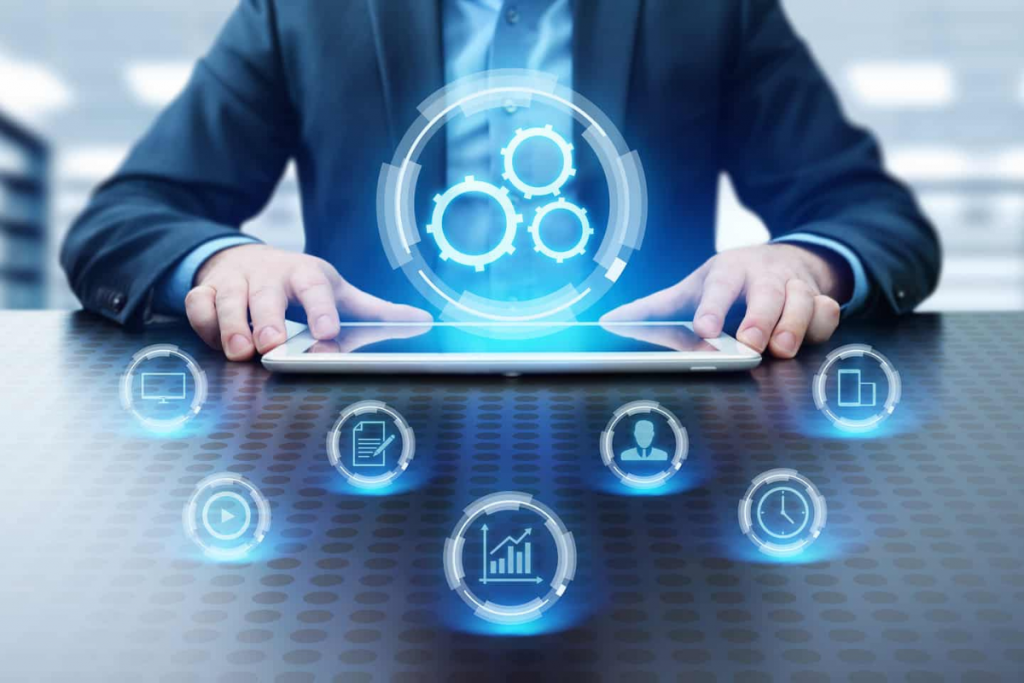 Handling, analyzing, and using data for the best use is crucial for any business, and we need accurate and quick results for the same. Manual scheduling of tasks, like filling forms, organizing files, data processing, and scheduling meetings, can consume a lot of time in the workforce. On the other hand, companies can streamline such vital routine tasks using workflow automation and Artificial Intelligence.
Though companies have moved from the traditional file system to the excel and computer folders, they still have to struggle to find particular folders and share with peers or create access links. Every business relies on regular tasks like assigning projects, sharing files, granting peers, subordinates, or sharing reports with the seniors. Today, platforms like Trello make such tasks super easy for employees at all levels to align, share, or review activities and workload. Such platforms are fast and efficient, but they can be merged with Google to share and save activities on GDrive, and much more exciting collaboration features.
Workflow automation takes control of all the routine tasks without any delays or inefficiencies. Core activities like on-boarding new hires, processing purchase orders, handling time-off requests, etc., can be handled with perfection and without missing any data. Employees can use their time on other tasks rather than wasting time on correlating data and eliminating errors. The modern data handling techniques are cloud-based and do not need skilled programmers.
3. Better Resource Management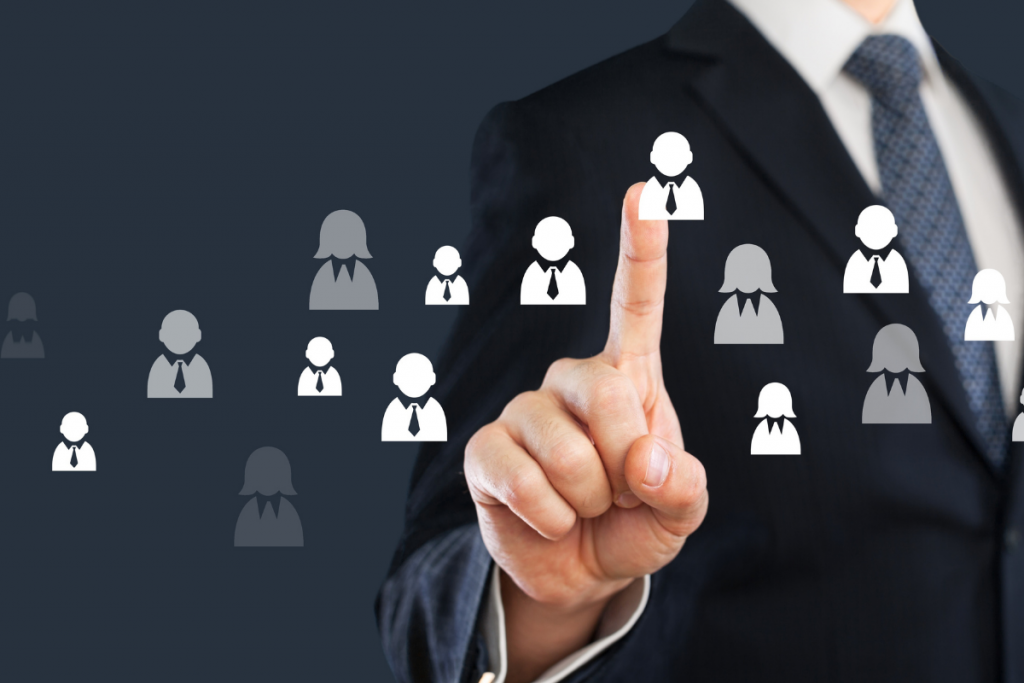 Resource management is crucial in every business, and making the correct choice is very important. While hiring the right employee can add to business productivity, on the other hand, a notorious one can hamper the growth of the entire team. Small businesses usually hire less experienced HR Recruiting managers, which may lead to hiring an inefficient resource. AI is used to attract and retain the best resources in any firm. It allows you to expand your network beyond your reach. With many job seekers for a single profile, it is a tedious task for recruiters to make the appropriate choice. AI is used to read the facial expressions and other patterns and speech to invest in the right candidate without wasting much time. It can access education and job skills, and find the best choice for an organization, reducing the HR managers' manual tasks.
4. Marketing Automation for SMBs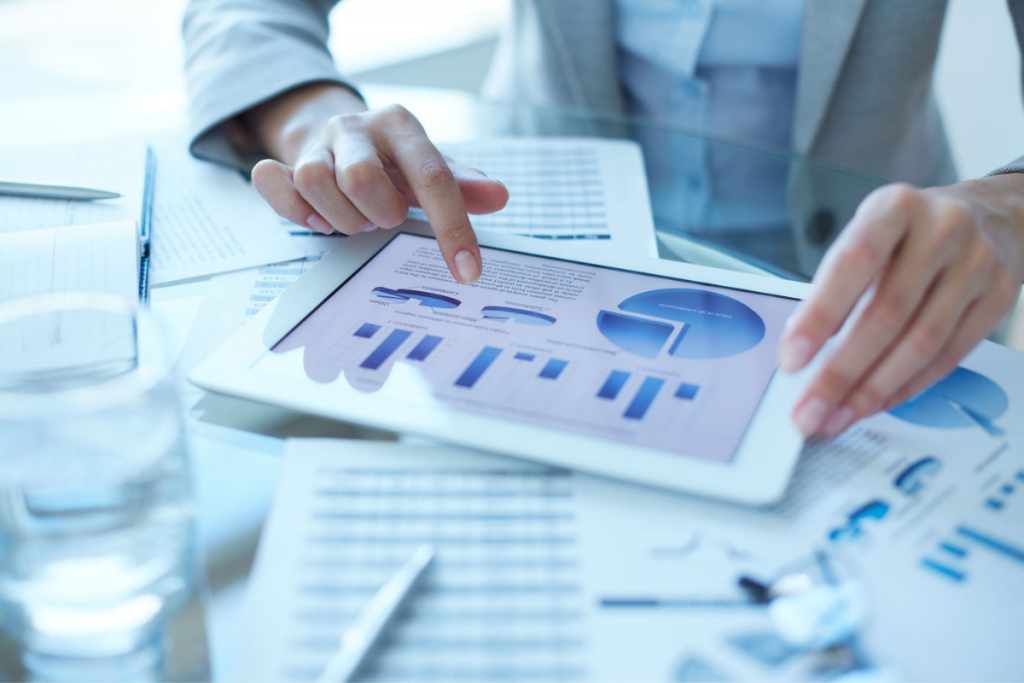 Analyzing customer behavior and planning marketing strategies plays a vital role in any business. Apart from this, demographics, preferences, etc., help in understanding customer behavior. EngageBay, HubSpot and Marketo offer marketing automation to gain more insights into the marketing domain. These are restricted to large enterprises, but they offer varying plans according to the marketing data's business understanding. Depending upon their budget and requirements, SMBs can invest in the latest automation and AI technology to improve business processes. It is essential to use Workflow Automation using Artificial Intelligence to thrive and sustain in the market in the coming years. SMBS will not only gain a competitive edge but also be able to run their business profitably.
To Conclude
As the markets continue to grow and businesses look for innovative ways to revamp their business, Workflow Automation using Artificial Intelligence offers a wide range of options to exceed your business goals and gain an edge over your competitors. There are abundant choices for all kinds and sizes of businesses, be it large or small or medium businesses, i.e., SMBs. Depending upon the business requirements and budget, SMBs can invest in the appropriate automation tools by consulting through the best software and automation consulting company. Reputed software design and development companies provide a complete solution, from installation to customer support, to their clients.