In this modern era, many things have changed, and some remain untouched till date. Gender equality has become a hot topic for discussion nowadays, especially in terms of business needs. Contradictions may occur with gender inequality; therefore, your business must take all the required steps to make the workplace as equal, inclusive & diverse as much as possible. Once you have successfully avoided gender discrimination, it helps increase productivity, reduce conflict, and helps to eliminate the chances of legal issues.
Gender equality is a way that leads to capture the skills, ideas & perspectives that any gender has to offer. In addition, nowadays, people want to work with companies that prioritize equality. In fact, according to the survey, it has been observed that approximately 55% of job seekers said it is imperative to work at a platform that prioritizes diversity.
'Equality between male & female employees is an aspiration for many companies'
Despite the progressive efforts from decades, there is still great inequality in workplaces throughout the world. Nowadays, the government, employees, and businesses have worked to fix salary-related discrepancies between genders. The main aim of many organizations these days is men and women receiving equal rights & treatment. Gender Equality does not mean raising women worldwide; instead, it is about keeping in mind the needs of every gender. Thus, Gender equality has become one of the essential topics in the modern business world nowadays.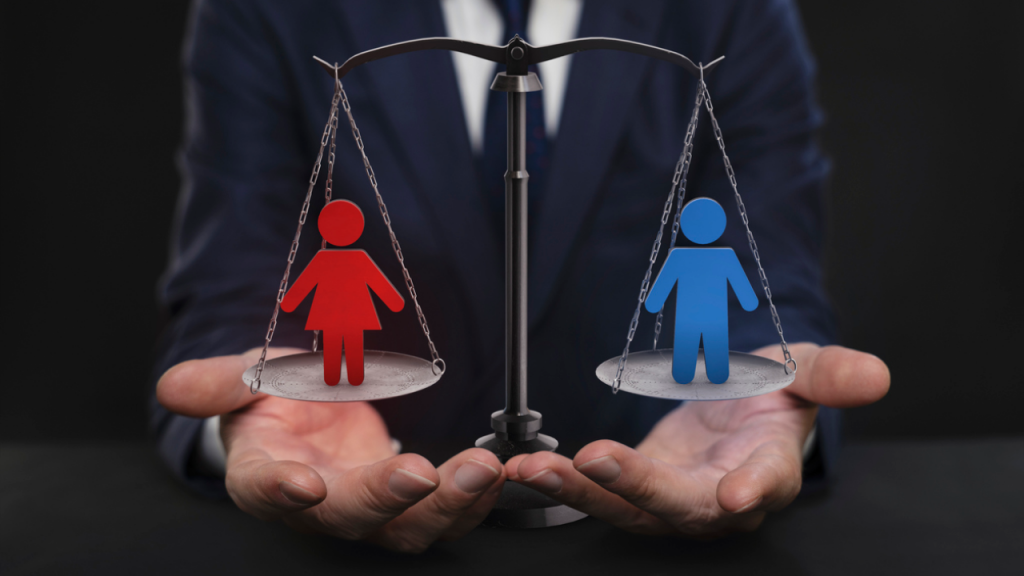 Overview about Gender Equality
A company that practices gender equality treats men and women at the same level and is considered the best platform. Every business should understand that men & women must receive equal treatment in every possible way. The main things to promote Gender Equality includes:
It is about equal pay & benefits for a similar role.
Taking requirements of all the genders equally.
Must provide equal opportunities in terms of progression & promotion.
Every organization's duty is that their employees should not face any discrimination or are undergoing gender reassignment.
With this in mind, Seasia Infotech, located in Emeryville, CA, US, focuses on ensuring gender equality across their business. In the era of the 21st-century, Gender Equality in the workplace has become the guiding principle for employers. The initiative for Gender equality is not to be done for making headlines, earning fame, but Seasia tends to achieve gender equality in their business in reality. It offers a platform that invites talented people to their team, not based on gender, caste, color, or any other discrimination factor. Therefore, it is one of the plus sides of the Seasia which helps build a strong business.
Educate Team About Gender Equality
Many companies lead to educating their employees about Gender Equality. The companies can conduct seminars, conferences, or celebrate international women's or men's day to motivate every employee. Even the Board of directors or any senior executives of organizations should be regularly encouraged to participate in such events. Male workers are usually high lightened with characteristics that include competence, ability to lead, capability to make rational decisions, autonomy, & focus to achieve more. On the other hand, Women workers seem to be high on the scale for empathy, emotional sensitivity & polite submission. These kinds of gender stereotypes are usually subtle; even several people are unaware that unconscious biases guide their workplace.
Improper evaluation of the performance or unequal opportunities to grow within a company are outcomes of gender stereotypes. Therefore, it is necessary to educate everyone about gender equality. It is not about changing the mind of a particular man or woman; instead, it's about the initiative of every individual. Then only both men & women will be treated equally in every way.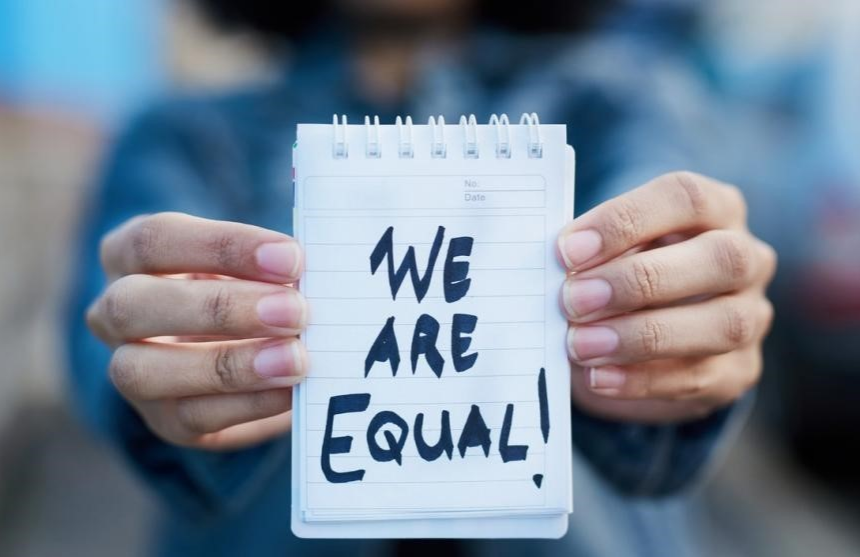 Effect of Covid-19 on Gender Equality
You must be aware that the coronavirus keeps on affecting the lives and livelihoods throughout the world. This pandemic tends to put the severe economic fallout and having a regressive effect on 'Gender Equality. According to the calculation, women's jobs are 1.8 times more at risk than men's jobs due to the Covid pandemic. The main reason for this effect on women is that the virus is increasing the burden of unpaid care disproportionately, usually taken by women. Therefore, it is the factor that sharply drops the women's employment at a faster pace than average, even many companies accounting for the 'Gender Equality in many sectors.  
'Women are more exposed to COVID-related economic effects due to existing gender inequalities'
There is a significant gender gap existing throughout the world. Now, without involvement to address the disproportionate effect of COVID-19 on women, there is an excellent risk that progress towards Gender Equality may go reverse. Therefore, Covid Pandemic would be a setback that causes gender inequality, but it may also hold back the global economy. Consequently, it is necessary to take the required steps to balance Gender equality; as this will improvise the social and economic outcomes; thus, helps to boost the overall economic growth.
There should be no special privileges based on gender!
Every employee should do what the company is expected of them, without taking any advantage in terms of gender or putting forward some excuse for not getting something done. It also has been estimated that some companies allow female workers to go back to the home early. It is just a complete and clear injustice with the male employees. Males are not robots; they are also humans; they also have the right to enjoy all the benefits.
When this kind of gender-specific privilege becomes a norm of any company, then it may discourage the male employees up to a great extent. Therefore, regardless of employee gender identification, everyone should get equal privileges in the workplace without any gender specification.
Yes, employers should keep some factors as variables such as women workers should get back to home safely in the evening if the particular locality is not safe. Therefore, the company should adjust the shift timings accordingly but keep in mind that there should be no discrimination against male employees.
Are societies with gender equality happier?
According to the new research, Andre P. Audette perfectly explains that more the gender equality in a country exists, the better would be the scale of life satisfaction.
Note: This pattern is not only considered by keeping the women in mind, but it also holds for men.
For many years, various countries worldwide made excellent progress in advancing Gender Equality in terms of social, economic, and political rights.
'Gender equality promotes life satisfaction'
United Nations has made 'Gender Equality one of its Sustainable Development Goals for the upcoming years. The latest research shows that gender equality has another vital benefit improving the resident's life satisfaction for both men and women in the societies. The countries that are unequal regarding gender, like Japan, tend to have less happy residents, wherein the countries with greater gender equality, such as Denmark, tend to have more happy residents with their lives. Thus, the research is clear evidence supporting the societal benefits that can only gain by supporting equal rights for both men & women.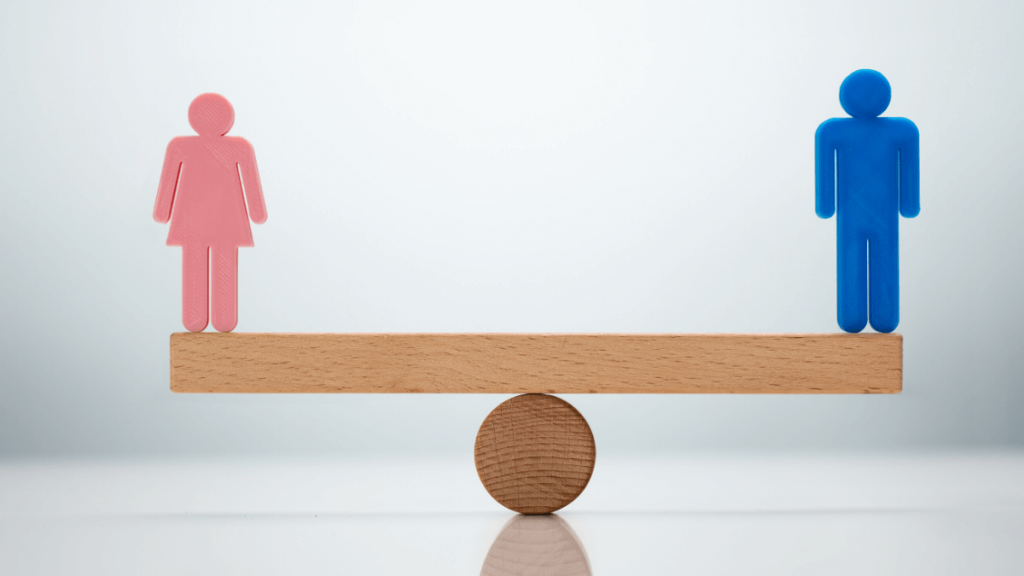 Short Story About Unilever - A Top-most global Brand
On 3rd March 2020, Unilever announced that they had achieved gender balance across management globally. It was a big challenge for them too. Unilever reveals that there is now a higher representation of female managers than ever before. Workforce of Unilever is closing the gender gap by introducing 50% women at the management level globally, up to 38% in 2010, and at the non-executive Board of 45% women. Unilever has put a significant benchmark for other organizations. Unilever's gender balance milestone was achieved following its commitment to maintain gender equality in the workplace. They use the best techniques and tools to drive gender equity in recruitment, including gender-balanced interviews & Inclusion goals.
'Unilever achieves gender balance across management globally'
Unilever's Chief Executive Officer said that Women's equality is one of the greatest unlock for social & economic development globally. Having a gender-balanced workforce at Unilever aspires skilled people to be a part of our team. Unilever proudly reached the goal of equal representation of women and men.
Unilever's Chief HR Officer also added some supportive points to this- a thriving society is one where women get equal access to rights, skills & opportunities. Women at Unilever constitute the majority of our consumers. And we owe a lot of success because of this.
Unilever is declared the winner of the prestigious 2020 Catalyst Award. The initiative of Unilever to accelerate the progress for women in the workplace is worthy and sets a benchmark for other organizations.
In many countries, women are fired for being pregnant- Shocked to know?
Women have to face a lot of adversities, including leaving their workplaces and discontinuing careers. There is one case of a volleyball player who was fired because she got pregnant in early 2021. After announcing her pregnancy, the volleyball club rescinded her contract, after which they took the player to court, claimed an apparent breach of contract. This is one of the shameful things; if it is to be held in the era of 2021. In order to overcome gender inequality, there must be policies for pregnant women. The discrimination & unlawful termination of pregnant workers is one of the pervasive practices throughout the world. The countries where it is reported mainly include China, Greece, the United Kingdom & United States, etc.
We, at Seasia, always help our employees to pass over this time without losing jobs. Seasia offers maternity leaves to their women employees, which encourages many women to be a part of our team and work with Seasia for a long. Moreover, most of the managers at the Seasia are females, which is a proud thing for us. All team members are highly dedicated and passionate about their work. In this pandemic, we offer to provide work-from-home options to our employees in order to combat the Covid-19. Our primary focus is to keep our employees comfortable and happy; to work with passion and dedication. This is the only way which helps us to achieve the greatest and incredible heights in terms of business.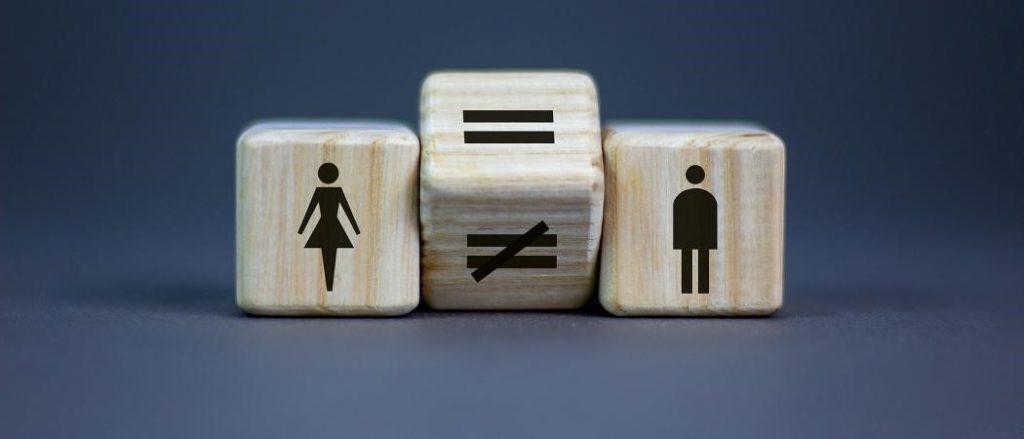 Amika George, a famous Activist
She is a famous British Activist. In the past year, 2017, Amika George launched the #FreePeriods movement when she was just 18 years old. She was inspired by the fact that the period poverty was ruling over her contemporaries to miss the school. During the period of 2017, the group points out a 2000-strong protest outside the British PM's office. Now it is agitating for free menstrual products to be made known in schools of England. In the United Kingdom, sanitary products are assumed as a 'luxury item' and subjected to a significant sales tax. Many other famous personalities take the required initiative to provide an equal platform for education, work, and respect in society for women. If we all pledge to treat everyone with equal respect, then this world will change up to an extent in the coming years.
Seasia is one of the most powerful platforms that welcomes talent by opening its arms. They never judge the people based on any other factor except talent. That is why it is one of the fastest-growing companies in the US. You can also make your nation or organization better by providing equal opportunities to all. This is how Gender Equality will be abolished.
The ultimate way to grow is to provide education to all. If everybody is educated, it also helps eliminate the uneducated people, thereby enhancing the country's growth. Moreover, this is also one of the ways to eradicate poverty as much as possible. But if we talk about the workplaces, if companies provide a platform to the women to work with them, I don't think that company will face any loss instead most of the leaders, CEOs of the company, higher post in universities, sports, designing, IT Sector nowadays are fully loaded with women. Therefore, this is just a mindset to choose men over women. There is just a need to change people's minds, and this is how discrimination will be avoided? Providing equal rights does not mean exploiting the men in society. This is a major concern that may take Gender Equality in the wrong direction. It is the duty of all organizations to keep equality in mind. Equality means equal rights; it is not about men or women. Seasia is one of the promising US-based companies that invites everyone and provides an excellent working environment.
What Seasia does to promote gender equality?
The main factors which depict Gender inequality in the workplace include hiring or training particular gender for a specified role. In addition, most of the female employees usually worry about the treatment process during their pregnancy or motherhood period. Seasia is the platform that always keeps in mind all the factors that help them to maintain Gender Equality. The initiatives taken by them to foster gender equality are stated as:
Continued awareness & promote appropriate behaviors.
Offers childcare facilities along with family-friendly policies
Put a spotlight on successful women in the company, either internally or through social media.
Establishes policies to fair pay according to their employee's skills, promotions, and work/life balance.
Ensure the top managers support everyone equally.
You can freely share your ideas or suggestions with us openly regarding Gender inequality. We will be highly obliged to be part of this discussion.
What do you think about the policies of your company regarding Gender Equality? Do you also believe in diversity, equality, & inclusion? If yes, then please write to us. We will be glad to welcome any inspiration that can help us to become better than before.