Smartphones have turned into an inseparable part of our life. Getting up with a morning alarm, using Whatsapp, reading news, listening to music, viewing YouTube videos, replying emails, updating project status and so on, everything is flawlessly executed from our smartphones.
2017 was a remarkable year for application development. And now when a new year is at our doorsteps, it will surely bring some of the new trends in mobile application industry. To beat the competition, being an application development organization, we have collected a list of few trends that are surely going to rule in the year to come. So, without even wasting a single minute, let's dive into the sea to get an idea of upcoming trends.
AMP (Accelerated Mobile Pages)
Today, in this busy world, no one has patience and time. With the innovation of AMP, the loading speed of page on mobile will become really quick. Apart from this amazing trend, another phenomenal function announced by Google is isolated search index only for mobile web. Looking from the SEO perspective, this can change the whole application development approach. AMP will empower the engineers to develop quick loading websites and mobile applications. This will decrease bounce rates and increase performance level over numerous mobile devices.
Blockchain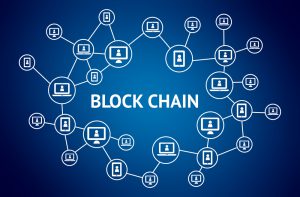 This trend is still in existence and is going to continue in 2018 as well. In fact, it is going to stay for a long time. Blockchain applications are a record of organization's details recorded as blocks whether it is bitcoins or transaction history. None of these records can be changed without changing all the consequent blocks alongside the collusion of the network. Blockchain application development can be a good way of putting your competitors aside if they haven't worked on the trend.
Artificial Intelligence and Machine Learning
Applications have started learning user's preferences these days and are getting even smarter. Take any of the departments, cyber security, virtual personal assistant, IOT, everyone is turning their way towards machine learning and AI. It is being said that AI market is expected to experience revenue development of up to $47 billion by the year 2020.
Predictive Analysis
This trend is presently being implemented in various organizations such as Apple, Facebook, Google, IBM and also by a few other tech giants of the industry. This trend is about predicting the future results by incorporating machine learning and AI. Know the future analysis of your business by considering the present information and market outputs.
Cloud Tech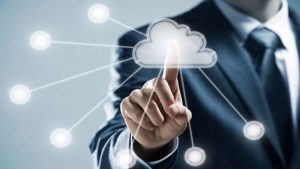 Haven't integrated Cloud Tech in your development procedure yet? Do it now! You can't pass 2018 without Cloud tech. Out of all the major advantages of cloud tech, some are streamlined operations, decreasing equipment and facilitating, expanded application storage capacity and improved profitability and collaboration. If you expect to work with your application faultlessly, start using cloud tech ASAP.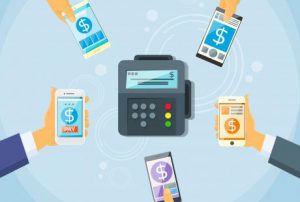 There has been an immense shift to the m-commerce with the boost in e-commerce applications and mobile banking. This has been supported more with Apple Pay and Google Wallet. This trend was also followed in 2017 and is expected to get stronger in 2018.
Android Instant Apps
Instant applications are essentially native applications which work like websites. Instant apps are exceptionally helpful that works significantly in getting more users. The need for application installation is eliminated, which in turn eliminates the barrier between applications and web. It runs easily on all Android versions and is additionally simple to share.
Lazy Loading
Many of the times clients abandon the application or website when pictures take too long to load. With lazy loading trend, this would not be acceptable. Now, pictures will be loaded just when turning on the page. Smart, isn't that so? Bounce rate will decrease and conversion rate will increase with this rule.
AR and VR
Consider the Google and Apple events that occurred this year, both revealed integration in AR and VR. This obviously means next-generation applications, especially the gaming apps are all about VR and AR. The tech experts are expecting to produce revenue of $150 billion by the year 2020.
Edge Computation
The blast of IOT has made an inclination of intuitive computing technologies. Edge calculation is the way out for this. It essentially pushes the information, apps and computing powers away from its centralized point to the logical extremes of the network. A lot of tech giants have just begun putting resources into the hardware and software in edge computing.
Business Bots
The utilization of Chatbots is not in ample nowadays. But, mark my words, 2018 will encounter a gigantic adaption of the same.
Mobile application development trend is about to grow even more in 2018. So, app developers, buckle your boots, analyze the trends and start working on it.