Ever since we entered the smartphone era, there was no turning back. Within an eyeblink of the decade, smartphones have turned out to be our greatest companions. Talking about the revenue from mobile app development, it has skyrocketed tenfold!
As user application touchpoints increase in frequency, change in modalities and expand in device type, the future of app development is multi-experience, according to a recent survey by Gartner, Inc.
The mobile application industry is unarguably dominated by Google apps, Social media, and Gaming apps. The industry giants are hiring the leading mobile app development companies to fulfill branding, direct marketing, and improved customer engagements. This has driven the startups, entrepreneurs, small and midsize businesses towards the mobile app development trends. What they look for in 2022 is more than a mere mobile-friendly website. Both the Android app development and iOS app development are driven by technological advancements, for which the business should have an innovative vision for a further 2-years.
The brands like Harley Davidson are also digging their heels further deep in the mobile application field to see a ray of success. Their mobile bike riding app for Harley Davidson Owner Groups (HOG) provides the technology platform to create rides, record rides with GPS Navigator, connect with other riders, identify pit stops, track refuel stations, and more. In short, this bike riding app is the social media platform for HOGs'!
Exciting, Isn't it?
Let's dive deeper into the present and future mobile app development trends.
What is a successful Mobile App Development strategy?
One of the major reasons businesses fail with the elements of mobile application development is that they proceed ahead with the preconceived notion that "Mobile app development is all about writing functional software for compatible devices such as smartphones and tablets".
Conversely, the strategy does not only revolve around code development; instead, it involves market study, requirement analysis, along front-end design and usability testing before it leads to the deployment stage.
The key step to ascertain a successful mobile app development strategy is investing time and resources in the development process- Key Tip for Businesses!
Top 14 Mobile App Development Trends
Here are in-detail strategies adopted by the leading Mobile application development companies over the years that have proven to be a great success for brands. The mobile app user experiences have hit the jackpot with these leading mobile app development trends which are making our lives simpler in countless ways.
The future of Android and iOS app development mobile apps seems brighter than ever with these innovative trends seeing the daylight.
When it comes to the current and future mobile app development trends, our experiences are always going to better than our expectations.
Shall we get to know them one by one?
1. Internet of Things (IoT)
Back in the 90's, nobody could have imagined that the internet can crawl its way into our lives while helping us control our kitchens and bedrooms from far-off places. Even if you are on the office premises and forgot to lock your house, you can lock it up from wherever you are. With an internet connection, and IoT application development, and IoT-powered device, you can control almost everything. The users are won over with IoT products such as Philips lighting system, August smart lock, and more.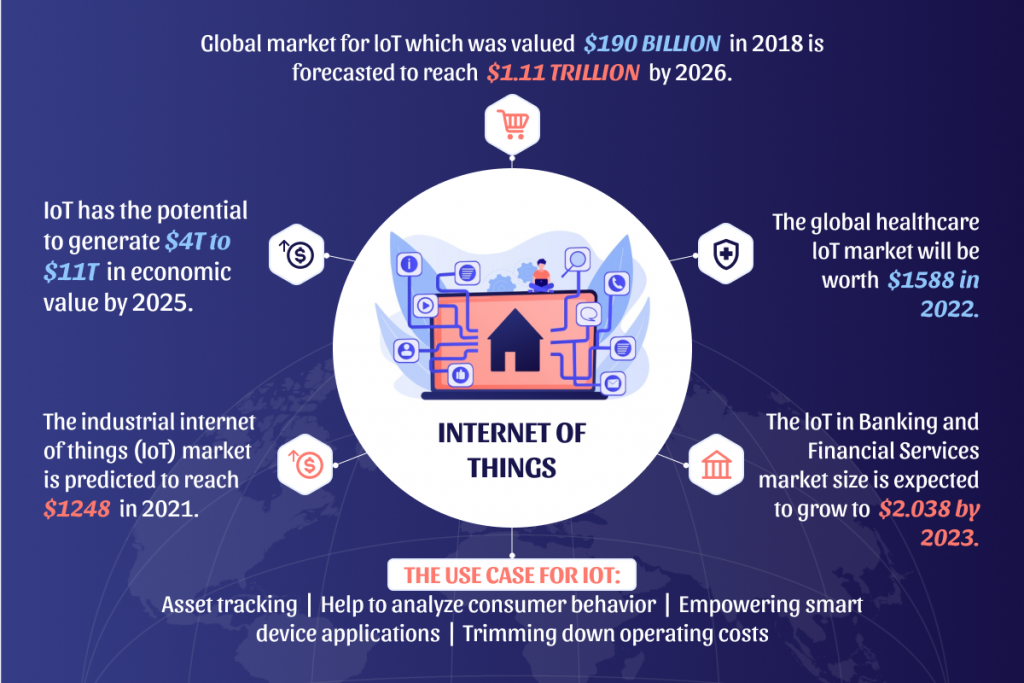 Businesses are quickly adapting to IoT trends and app development as these devices will be as ubiquitous as smartphones in the next 2-3 years. The concepts such as smart and self-driving automobiles, 5G Network, AI powered IoT devices are the most anticipated mobile app development trends!
2. Artificial Intelligence and Machine Learning
The role of artificial intelligence on smartphones is far beyond virtual assistants, chatbots, or AI-based photo filter apps. It has a more active role with the involvement of user predictions, voice translations, AI-based cameras, and more rather, getting a new home in the world of smartphones. Be it iOS or Android application development, with the help of AI and ML services, it uses previous data related to user behaviors and actions and then implements it.
For example, Seasia delivered a next-generation ML model solely based on Convolutional Neural Networks with the Damage Detection Blimp app, thus automating 80% of the incoming inventory processing and reducing 90% overall processing time.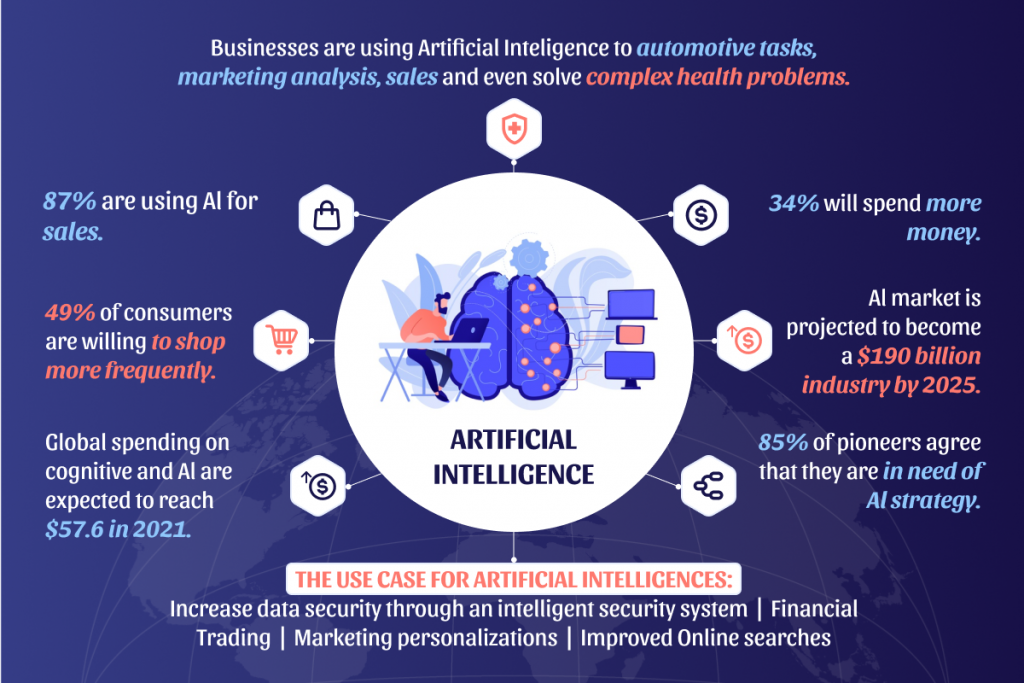 The ML and AI combination are highly effective in the eCommerce mobile app development as well. We may not even have to tap in our fingers with the IoT and AI combined. We'd get used to with the concepts of:-
AIOps for IT operations automation
Smart cameras with recognition
Language translations
Face unlocks enabled with AI-powered
App authentication for cyber- and IoT security
It is not surprising that healthcare mobile apps are widely coming up in the evolution of viruses and diseases. AI in mobile applications has given the possibilities of a way to cope with changing realities. Mobile app development services have made it possible for patients to get better treatments, make the best use of telehealth and wearable technologies. The leading mobile health trend has been telemedicine throughout 2020 and 2021. Today, 54% of the patients are more comfortable consulting doctors on emails or video calls. A great example COVA App developed by Seasia Infotech is no less than a blessing in itself for the population of Punjab!
As per Statista-
"In 2021, with 57 percent, improving customer experience represents the top artificial intelligence and machine learning use cases. The deployment of machine learning and artificial intelligence can advance a variety of business processes."
3. Hybrid or Cross-Platform App Development
Since the last few years, the most trusted mobile app industry brands such as Facebook, Alibaba, and more have successfully implemented cross-platform app development technology to improve their efficiency levels. The years after 2022 will experience a further high with a huge number of businesses using cross-platform app development to experience high performance, cost-effectiveness, and faster development benefits.
As per the statistics, the new technology Google Flutter will rule the cross-platform mobile app development industry in 2022. The benefits such as multiple IDE support, ease of learning, and hot reload make it an ideal technology. Mobile app developers also use the other mobile app development frameworks such as React Native, Ionic, and Xamarin for cross-platform mobile applications.
4. Virtual Events Streaming
With Coronavirus putting a halt to real events, the latest trend of virtual events and meet popped. With the Live streaming apps getting popular, this trend is expected to prosper even after we have recovered from the coronavirus pandemic effect.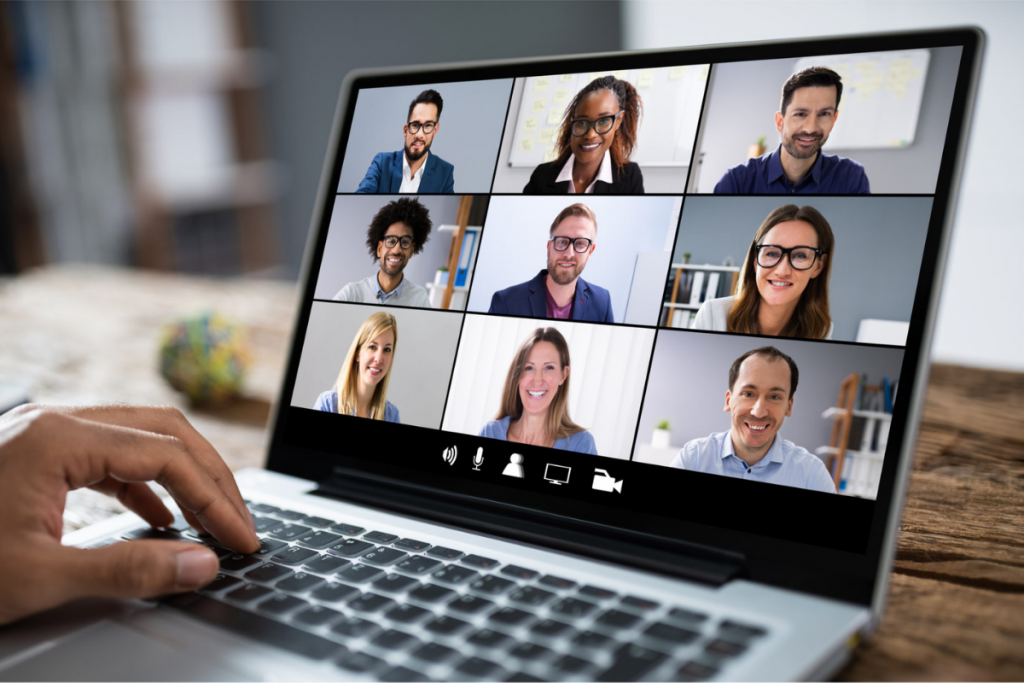 The online events platform available in the form of a mobile application helps the users create virtual events while connecting people all across the globe. These virtual interactive platforms allow the users to change rooms, interact and listen to different speakers while actively participating in group chats.
Post-2022, these events would make people meet beyond boundaries and increase networks.
As rightly quoted- "Your NETWORK is your NETWORTH"

5. Virtual Reality and Augmented Reality
The gaming and video arenas are conquered successfully today by AR & VR apps. It is a matter of years before mobile app developers use these technologies to bring them into our daily lives. Google's ARcore and Apple's ARkit are a trailer of this mixed reality revolution. Before you hire the mobile application development company to start with an AR-based application plan, know that its benefits are beyond imagination, such as
Motion tracking
People occlusion
Environmental understanding
Light estimation
The augmented reality based app ideas have been launched as fully functional mobile apps to boost tourism, healthcare, education, marketing, retail, and more. The Facebook spaces allow users to interact through virtual reality, and Instagram has a pool of AR filters. The other devices such as Oculus Go, HoloLens, and Magic Leap are offering an interactive and immersive user experience.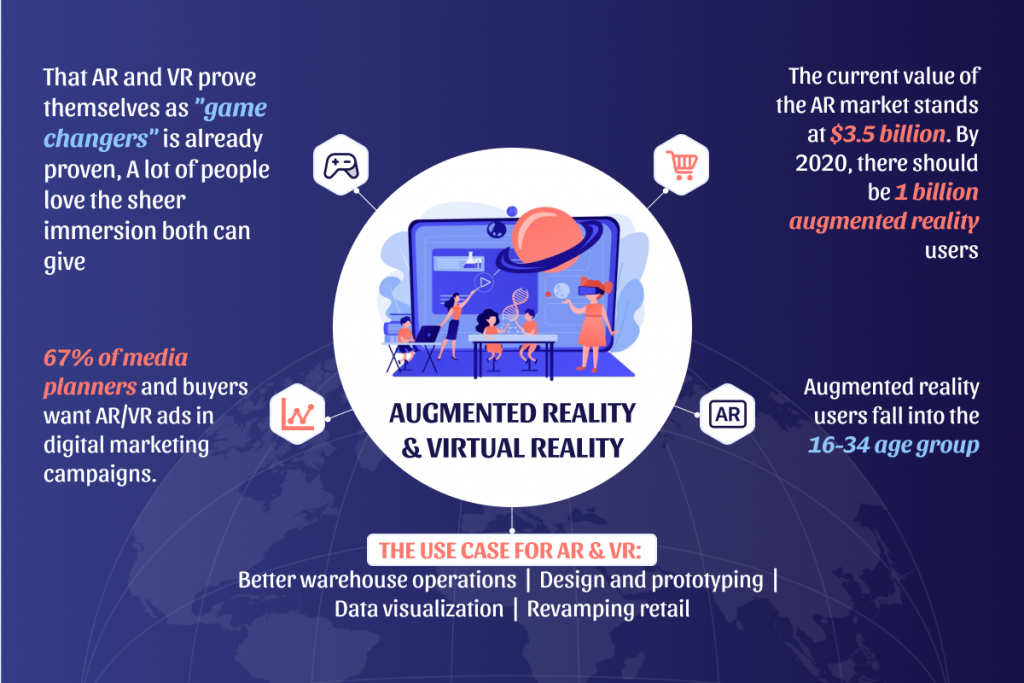 The healthcare industry is making the best use of VR/AR apps and gadgets as doctors now can perform live surgeries from any part of the world. People can teleport themselves virtually to space, deep sea, other planets, and at any part of the unseen world to rediscover realities. Here's how the mobile app development companies are re-writing the future with AR and VR based
Virtual training simulations
Exploration activities
Live concerts and music festivals
Destination navigator
Visual learning
6. Enterprise Mobile Applications
The companies are empowering their employees with access to enterprise mobile applications. These enterprise mobile app designs are a step forth to digitalize businesses from no-code mobile pre-packaged solutions to custom app solutions and mobile-integrated dev platforms. The enterprise apps will help organizations manage and streamline business processes along with added mobile application security.
"The struggle to be proactive against competitive pressures is resulting in their mobile apps becoming tactical, rather than strategic," said Adrian Leow, principal research analyst at Gartner.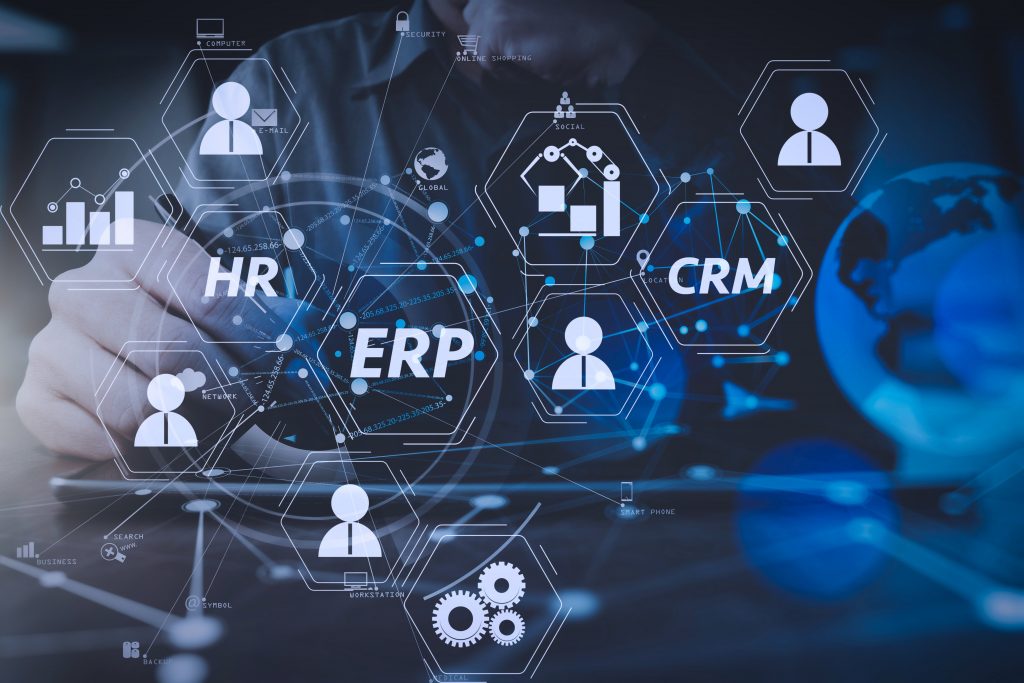 For this on-the-go life, an employee with a smartphone should always be connected with the company. The enterprise mobile app development for both Android and iOS is making it possible while ensuring reliability and security needs.
7. Beacon Technology
Imagine you searched clothing attires of a specific brand online and you need to try the options physically now. While on your way to explore the stores, if a mobile application notifies you about the shops with the availability of your desired products and their price, don't get so shocked.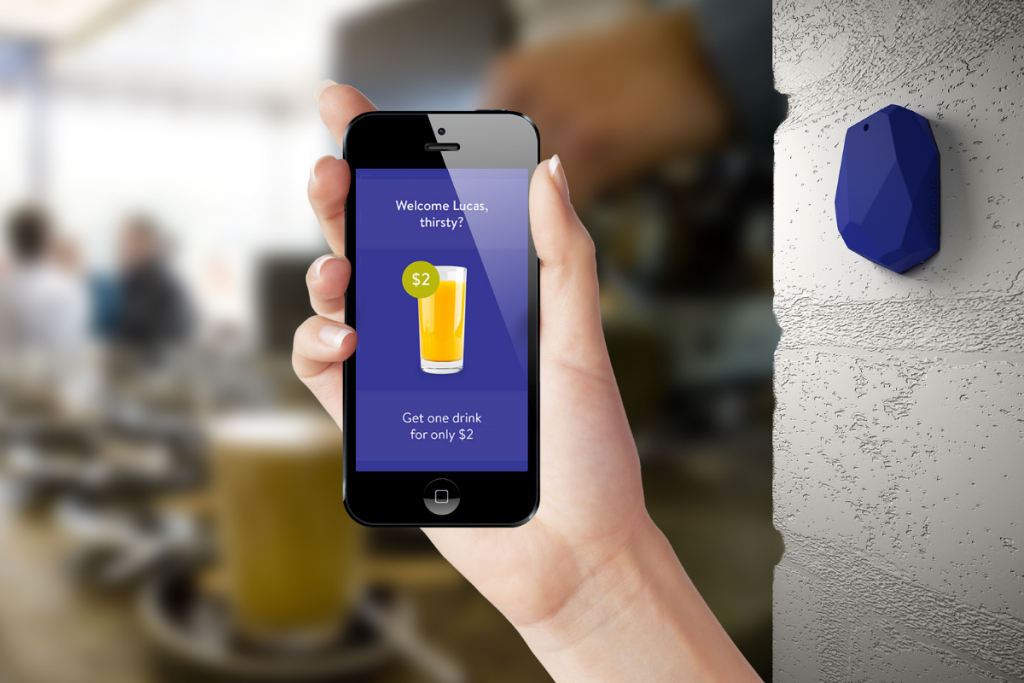 The Beacon technology for mobile app development has made it possible. Whenever your phone enters the beacon zone, the app immediately receives Bluetooth Low Energy (BLE) signals and offers relevant notifications for the users. This technology is having huge potential in the marketing domain as it reduces the path between the brands and their users. The hotel and healthcare industries have started using beacon technology in their services. Ever since its introduction by Apple in 2013, it has always been used in iOS app development. With Eddystone's introduction by Google in 2015, it also became prevalent in android app development.
In 2022, the beacon technology has already made its way into industries such as:
Healthcare
Mobile payment
Tourism
Physical games and more
8. Wearables
The report predicts the global wearable apps market to grow with a CAGR of between 49.7% over the period of 2017-2023.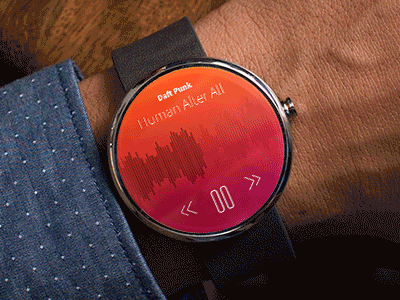 Wearables are bringing the new wave of gadgets used in the form of a smartwatch, display devices (Google Glass), smart jewelry, body sensors, and whatnot. With the help of integrated apps with these wearable, one can easily control and communicate its functioning. The integration of IoT gives complete control over these devices, even from remote locations. The possibilities of wearables are limitless as, one can easily track and analyze the count of heartbeats per minute, walking steps, blood oxygen levels, body temperature, and more. The use of wearable devices is already prevalent today in industries such as fitness, healthcare, and sports.
Upcoming Trends among Wearables gadgets
Mind reading glasses
Contact Lenses with its Virtual assistant
Virtual keyboards with smart lenses
Smart clothing attire
9. Blockchain
Now is the time to get a sneak peek into the offerings in the forms of smart contracts and cryptocurrencies and know why it has been intriguing mobile application development services. With the help of Blockchain development, complete security for all the sensitive data and information gets ensured. The transactions, data exchanges, and shared documents stay untraceable, which is what makes blockchain technology one of the best solutions for cybercrimes. Bitcoin was just a mere taste of cryptocurrency as Ethereum has shown the true potentials of Blockchain technology. The opportunities for mobile app developers have got a wider platform, and the decentralized apps don't need a mediator anymore to manage the pools of our information. The providers and users get connected directly so that there's no room left for easy data penetration.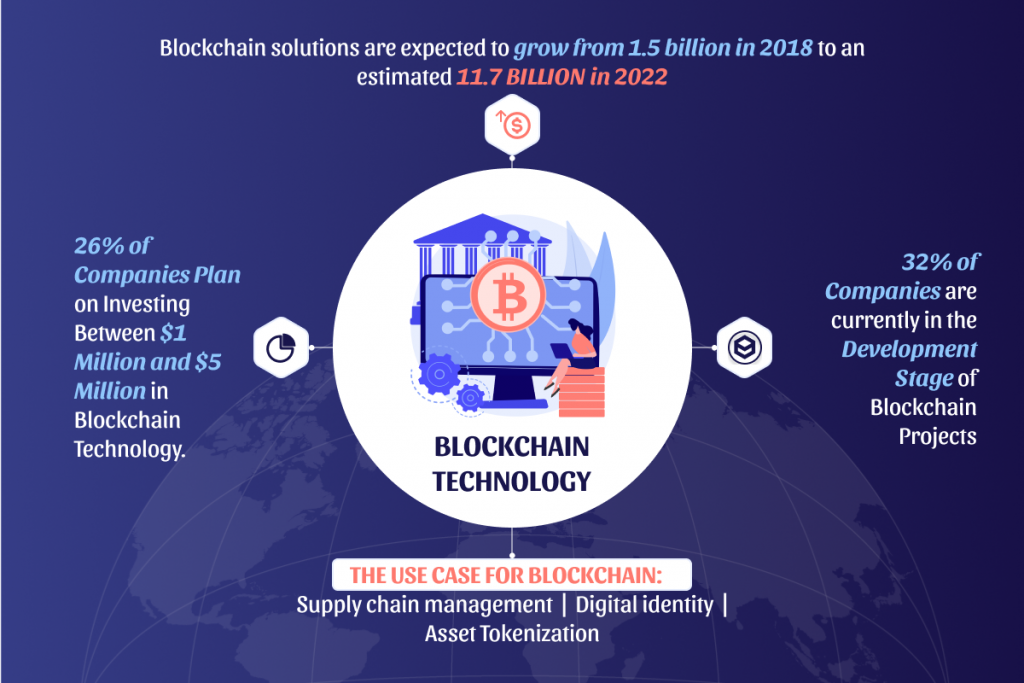 The decentralized apps exist already in trading, finance, healthcare, games, and media. In 2022, the decentralized apps will enter other areas as well. The revolution of blockchain application in Android and iOS app development is right around the corner, being the most researched trend for future mobile apps.
Future Possibilities with Blockchain Applications
Use in Anti-piracy
Ensure secured public elections
Swarm Robotics
Transparency in Betting
Blockchain as a service (BaaS)
10. On-demand Apps
The luxuries today are going to be the demands of tomorrow- Remember that!
The ways in which Smartphones have turned out to be a necessity today is a great benchmark of how things could be in the future. One app can get all your demands fulfilled in no time. There is going to be a need for specific and location-based apps, which has given birth to the revolution of on-demand apps. People would get habitual of placing a request for the relevant app, and the customized solution will be at your desired locations. The wake of 2020 has given a great boost to on-demand delivery apps in the form of grocery delivery apps, food delivery apps, medicine delivery, mhealth, cab delivery, and so on.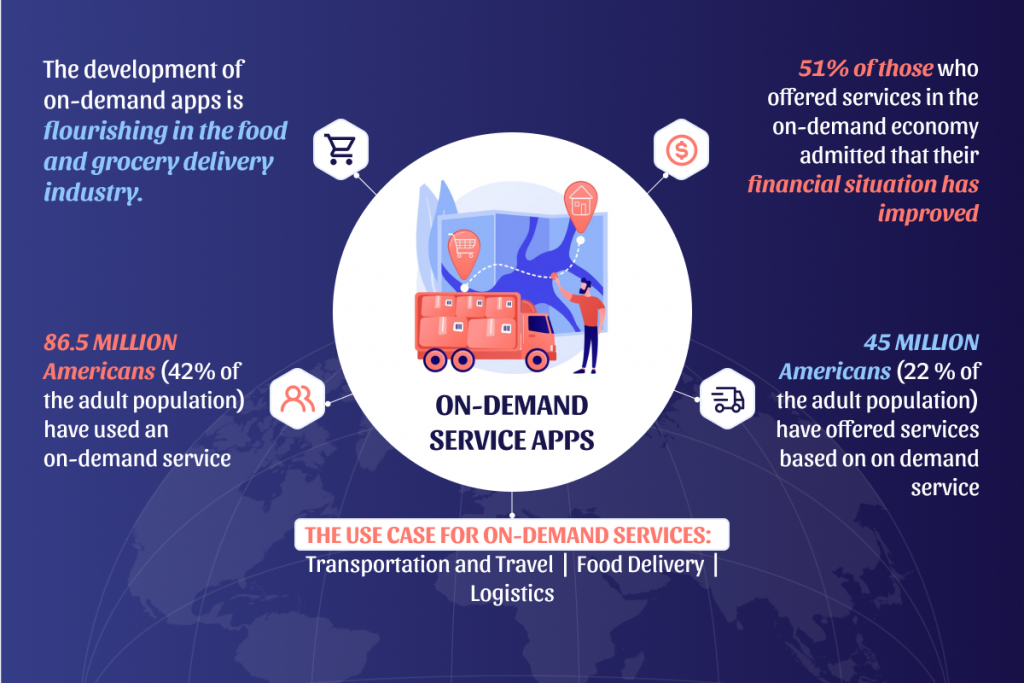 The healthcare app is an incredible example of digital revolution on-demand apps which involves an expertise database management system that helps facilitate the movement of data from layer to layer, as per the requirements shared by the business.
The leading mobile app development trends among service-based companies have shifted their entire focus towards on-demand apps. Here's how the future of organizations looks like for the trend of on-demand apps in the market for:
Salon
Babysitting apps
House Cleaning
Laundry service
11. 5G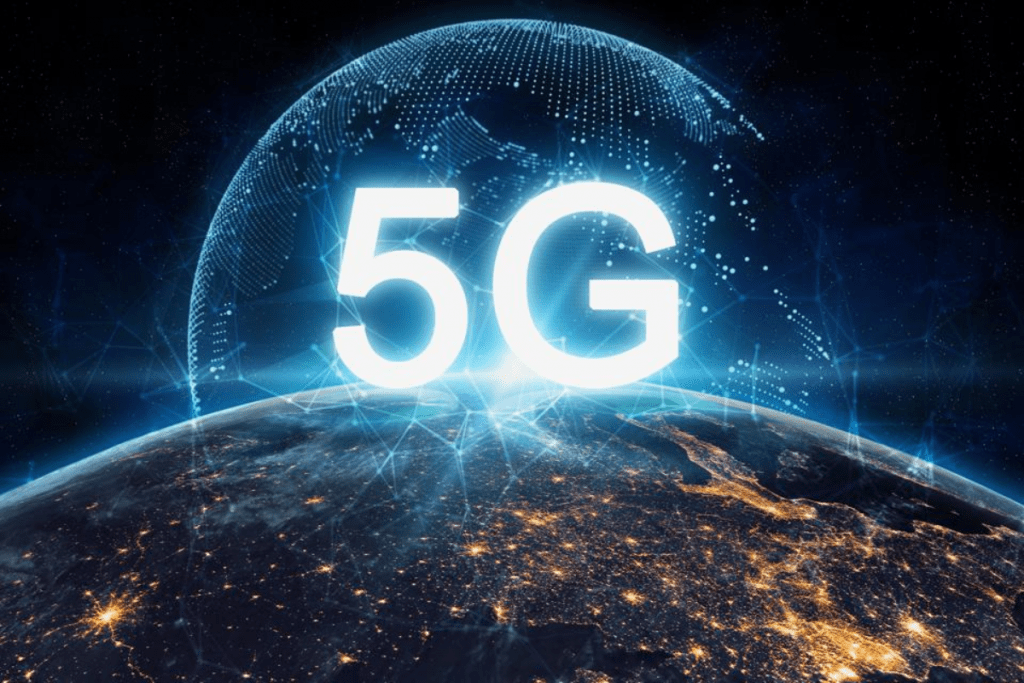 The mobile app development market is one of the sectors that has seen the most widespread use of 5G technology. It assists them in offering excellent customer experience and has several implications. 5G is the next generation of mobile technology that will eventually replace 4G/LTE. The aggregate is expected to power up the IoT because of the changing speed of up to 100 GB/s. Mobile app developers must account for the predicted increase in change in velocity and entirely upgrade their products. Technologies for mobile app development have no end mark. This technology will be the revolution for mobile devices when you know the 5G's benefits for your app. This technology will be used in a variety of sectors, including AR/VR, Smart Cities, IoT, Supply Chain, and Transportation.
12. Voice Technology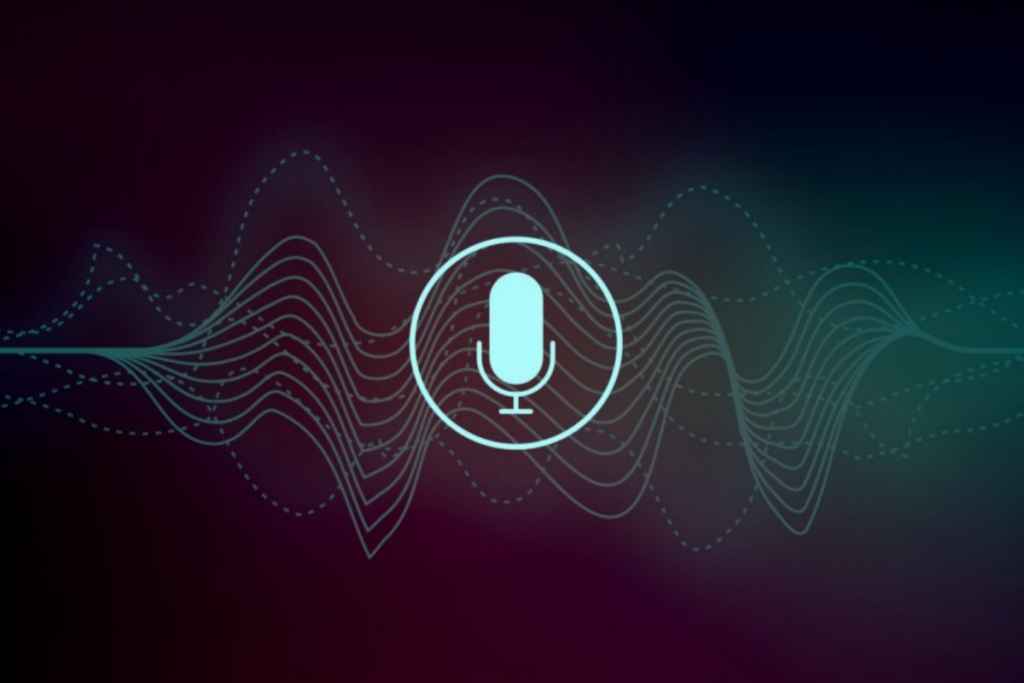 Earlier voice technology was just portrayed as a fun gimmick to attract clients; currently, it has risen to become one of the most popular app development trends for mobile and IoT platforms.
Here's to why it is important and why people love it:
Many buyers who possess a smart speaker system prefer to use voice search. Voice search, contrary to typing, delivers a rapid and hands-free experience that makes surfing more enjoyable for consumers while also improving business marketing.
A voice user interface, or VUI, is a new method of approaching UI design. It combines speech recognition and predictive machine learning to allow users to communicate with the app using only their voices. It adds a new sense of connection to the mix, essential for customer conversion and retention.
Voice shopping advisors do what they say: they guide consumers around online marketplaces, suggesting things, answering inquiries, and informing them of current discounts and special offers.
13. Geo-location-based apps
Geolocation-based applications are essential in the commercial vehicle segment (Google Maps, Onfleet, Geotab), travel and hospitality (Airbnb, Booking), sports (Nike+, Runtastic), and dating apps (Nike+, Runtastic) (Tinder, eHarmony). One of the many multi-purpose mobile technology innovations that any company can use is incorporating GPS into your applications.
Retailers, for example, may deploy geolocation-based applications to help customers find their locations more quickly. You won't have to hunt up the nearest Walmart or IKEA every time you visit a new area—just download their applications once, and they'll automatically detect your position and direct you there. Similarly, applications like Grubhub leverage GPS to improve customer service by displaying customers where their delivery person is currently located and when they will arrive.
14. Mobile Entertainment & Gaming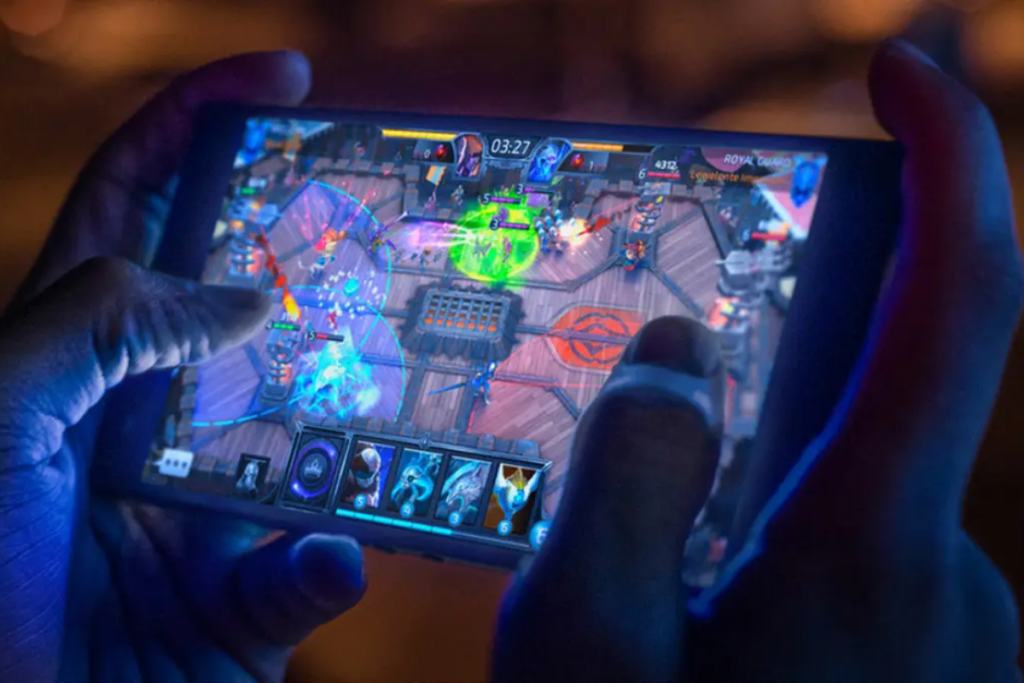 The mobile gaming business is experiencing a golden era, with more individuals participating and playing games on their phones than in previous years. On the other hand, the mobile games market is expected to expand even further. Developers may take advantage of this chance to grow their market share by researching and embracing industry trends. Overall, current and future mobile gaming trends are only a glimpse of the projected route that mobile gaming will take us on this year and in the years ahead. The trends we mentioned are only a few to keep an eye on.

Wrapping up
The future entails some exciting mobile app development technologies, which are beyond our imagination levels! Getting an app created and customized is now easier than ever. The introduction of innovative mobile app development trends has made everything 100 times faster, better, and convenient in 2022.
These trends are making their way into everyday businesses, which is why you need a trusted mobile app development company to handle all your requirements and ensure the updates for it timely.
If you have a zeal for the expansion of the business network, now is the time to leverage the wide range of technology solutions at Seasia Infotech. Let's connect with our team!